USCYBERCOM posts RFI for J9 program support
By Loren Blinde
January 28, 2019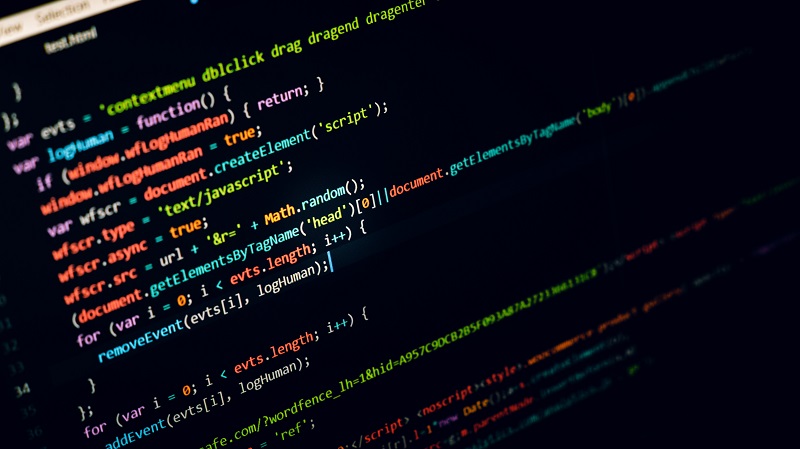 On January 25, the U.S. Cyber Command posted a request for information for J9 program support. Responses are due by 2:00 p.m. Eastern on February 8.
"The RFI is issued to seek feedback on a Statement of Work (SOW) for an interested party to provide a full range of program support, policy support and advisory and assistance services to support the needs of the USCYBERCOM J9 Executive Front Office. This is a Request for Information (RFI) only. This is not a Request for Proposals (RFP). No solicitation is available at this time.
This RFI is requesting information from both large and small businesses, including the following subsets: Small Disadvantaged Businesses (SDBs), Historically Underutilized Business Zones (HUBZone) Firms, Certified 8(a), Serviced-Disabled Veteran-Owned Small Businesses (SDVOSBs) and Women Owned Small Businesses (WOSBs).
USCYBERCOM intends to use the information gathered from the submission to determine interested parties, refine the SOW requirements, and develop an acquisition strategy. Early industry involvement is critical to the success of this contemplated acquisition while providing the USCYBERCOM operators with superior and cost-effective services.
Through the responses provided, the Government intends to obtain the following information:
a. Industry's capabilities to meet the acquisition and technical characteristics described in Section 3.
b. Industry input and suggestions on requirements, acquisition, and management approaches in a way that would maximize innovative approaches and solutions, while minimizing cost and improving schedule.
c. Feedback on refining and improving the proposed acquisition and technical characteristics.
d. Acquisition recommendations, including contract type, contract structure, strategies to maximize competition and strategies to maximize small business participation.
Background
USCYBERCOM J9 is tasked to coordinate, integrate, and prioritize cyberspace capability development efforts to rapidly deliver joint operational projects through integrated project delivery. The Director of the J9 provides guidance, vision and intent to the directorate and serves as the Command Chief Information Officer. The J9 translates operational needs to capability requirements, identifies gaps between them, and develops the activities and plans to address capability gaps; coordinates, prioritizes, and enables capability development across the USCYBERCOM Directorates and supporting organizations; rapidly procures and/or delivers joint products with associated sustainment plans to meet the current and future mission needs; and operates and maintains USCYBERCOM's technical baseline of mission-ready capabilities.
The Deputy Director, Current Capabilities (DDCC) which reports to the J9 Director, delivers C4 Systems and Information Technology (C4IT) capabilities for USCYBERCOM in support of full-spectrum military Cyberspace Operations. The DDCC and its divisions shapes the cyberspace domain in support of USCYBERCOM's vision through enhanced command and control, C4 strategy and guidance, enterprise architecture, and risk management strategies. The DDCC provides cybersecurity of information systems and networks throughout USCYBERCOM, as well as Web Services and Architecture and Engineering, including emerging IT assessment and integration.
The Deputy Director, Future Capabilities (DDFC), which reports to the J9 Director, oversees development of advanced Tactics, Techniques, and Procedures (TTPs) to employ capabilities effectively. The DDFC currently serves as the acting Command Acquisition Executive, responsible for oversight of USCYBERCOM's acquisition authority. In addition, the DDFC, performs continuous identification of requirements for capabilities required to solve operational problems and develops feasible solutions through the unique composition of existing technology, new capability development, and/or research. New capabilities to the system or network are tested in the Cyber Immersion Lab (CIL). DDFC provides strategic vision and direction to advance capability development through the Services and USCYBERCOM agency partners, and assists in aligning cyberspace research through the Services, DoD research organizations, United States (U.S.) Government agencies and research labs, academia, industry, and key partners. The DDFC provides a small capacity for rapid development and conducting test and evaluation of cyberspace capabilities. The DDFC is responsible for providing technical expertise and systematic processes to assess proposed capability development projects and to oversee testing and evaluation of cyberspace capabilities.
USCYBERCOM J9 has a need for services to include professional consulting, assisting the Government in developing policy, coordinating activities, implementing initiatives, and support engagements among USCYBERCOM, the Department of Defense, and the Intelligence Community."
Full information is available here.
Source: FedBizOpps