Primer adds Sue Gordon, Brett McGurk
By Loren Blinde
April 29, 2020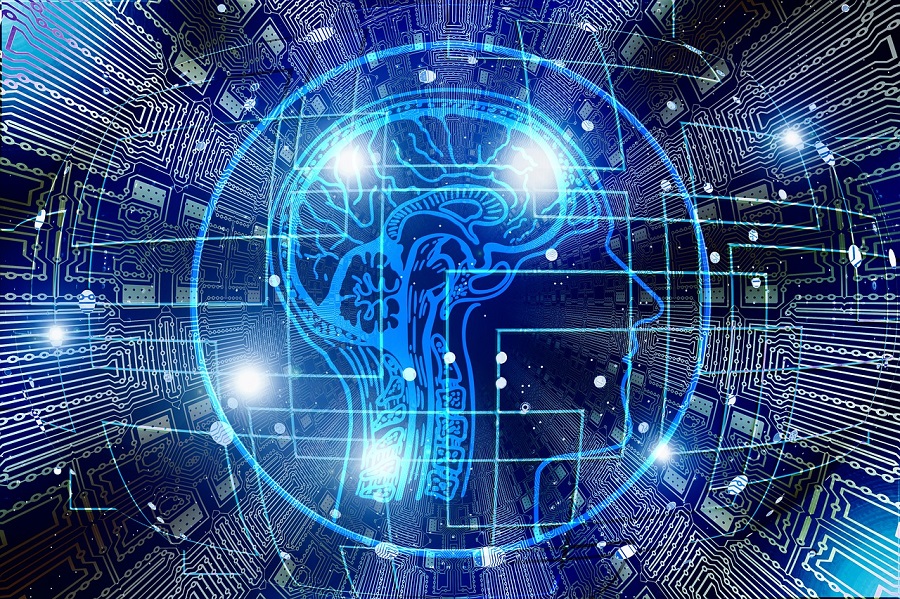 On April 27, San Francisco, CA-based Primer's Sean Gourley posted a statement welcoming Sue Gordon and Brett McGurk to Primer:
"Today I'm thrilled to announce the addition of Susan "Sue" M. Gordon as a strategic advisor to the Board and Brett McGurk as an independent Board Director. As two of the nation's most distinguished national security and foreign policy experts, their remit will be to strategically guide the direction and expansion of Primer's product offerings to the world's largest government agencies, financial institutions, and Fortune 50 companies.
With more than six decades of combined leadership experience across the White House, State Department, Department of Defense and Intelligence Community, Brett and Sue deeply understand what it's like to face an overwhelming deluge of information and what's at stake when the smallest of details are missed. Their combined expertise will be integral in helping us strategically expand our product offerings to the world's largest government agencies, financial institutions, and Fortune 50 companies.
Sue, who most recently served as the fifth Principal Deputy Director of National Intelligence from 2017 to 2019, is joining as a strategic advisor and will sit on the Board of Primer's Federal subsidiary. In addition to her vast experience working across national security and intelligence, Sue also brings valuable perspective and deep technological expertise to Primer's commercial verticals in finance, retail and the life sciences.
In her role as Principal Deputy Director of National Intelligence, she served as a key advisor to the President and National Security Council, and was central to driving innovation and partnerships with the commercial sector across the 17-member Intelligence Community. From 2015 to 2017, Sue served as the Deputy Director of the National Geospatial-Intelligence Agency (NGA), providing leadership to the agency, managing the National System of Geospatial Intelligence, and driving NGA's transformation to meet the modern technological needs required to maintain the nation's global position. Prior to joining the NGA, she held Senior Executive positions for more than 27 years with the Central Intelligence Agency.
Brett, who served as Special Presidential Envoy for the Global Coalition to Defeat ISIS from 2015 to 2018, is joining Primer as an Independent Director on our Board of Directors. He brings a rare breadth of experience from battlefields in the Middle East to the Oval Office, Situation Room, and negotiating tables with America's closest allies and fiercest foes. He is currently the Frank E. and Arthur W. Payne Distinguished Lecturer at Stanford University's Freeman Spogli Institute and is writing a book on crisis strategy and decision-making in wartime.
Brett has held senior positions under three Presidents: George W. Bush, Barack Obama, and Donald Trump. As Special Presidential Envoy, Brett helped build and lead one of the largest international coalitions in history. He has also served as a Deputy Assistant Secretary of State, leading some of the most sensitive diplomatic missions in the Middle East including secret negotiations with Iran to secure the release of Washington Post reporter Jason Rezaian, U.S. Marine Amir Hekmati, and Pastor Saed Abadini. He was Special Assistant for National Security Affairs to President George W. Bush, where he helped develop the policy known as the "surge" at the height of the Iraq war. Brett earlier served as a law clerk on the United States Supreme Court for Chief Justice William H. Rehquist.
More than 20% of Primer's employees have previously worked within the U.S. Department of Defense or Intelligence Community. In order to support the fastest growing sector of our business, Primer opened an office in D.C. last year.
Given the tectonic geopolitical shifts underway—the global effort to contain and counter COVID-19, the rise of near-peer adversaries, the tensions with North Korea and Iran, and the ongoing conflicts in the Middle East to name a few—the ability to establish full visibility into the information our world is generating, and more importantly, figuring out what it all means, has never been more urgent. No one understands this better than Sue and Brett, and we're proud to bring them on board."
Source: Primer