NSA awards Mike Rogers, Dutch Ruppersberger the Intelligence Under Law Award
By Loren Blinde
May 28, 2019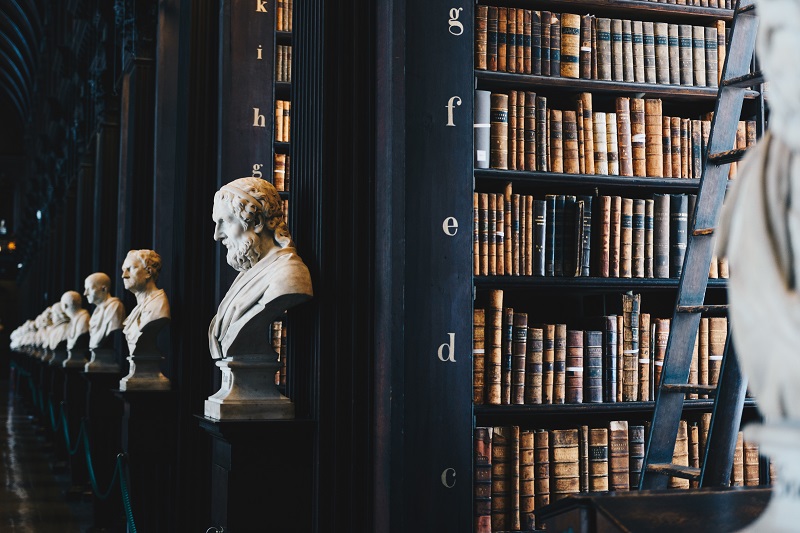 Army Gen. Paul Nakasone, National Security Agency (NSA) Director, and Glenn Gerstell, NSA General Counsel, presented the Intelligence Under Law Award to former Congressman Mike J. Rogers (R-MI) and Congressman C. A. Dutch Ruppersberger (D-MD) in a ceremony today during the NSA's annual Law Day luncheon at the NSA headquarters.
The award was presented jointly for their exemplary bipartisan service to the Nation, and specifically the Intelligence Community, while serving as chairman and ranking member, respectively, of the House Permanent Select Committee on Intelligence from 2011-2014.
"To mark this special occasion, we've chosen to commemorate one key component of our legal system, that is, Congressional oversight," said Gerstell. "Our Agency is subject to rigorous and effective oversight – as it should be – from multiple entities spread across all three branches of the federal government. Historically, however, it has been the legislative branch that has played a uniquely important role in creating and maintaining public trust in the Intelligence Community."
Sen. Richard Burr (R-NC), Chairman of the U.S. Senate Select Committee on Intelligence, delivered the keynote speech. Burr challenged NSA lawyers to push for better changes in architecture to support the ever-changing technologies, and to continue creating effective collaborative models with academia and industry.
"With technology becoming obsolete in such a short period of time, as today's legal professionals, we must work twice as hard for the next generation in order to make an impact on another person's life that we may never meet," said Burr.

President Eisenhower first established Law Day in 1958 to mark the Nation's commitment to the rule of law. Every President since has followed this tradition, as Law Day serves as a reminder to Americans of the significance of the rule of law in the foundation of our Country's democracy and its effect on liberty, justice, and legal equality.
Since 1989, the NSA Office of General Counsel has celebrated Law Day with an annual ceremony to recognize those who work to ensure that the rule of law is upheld. The event is attended by members of the Intelligence Community, as well as partners in public service and private practice.  
Source: NSA