L3 wins Navy NGJ contract
By Loren Blinde
November 1, 2018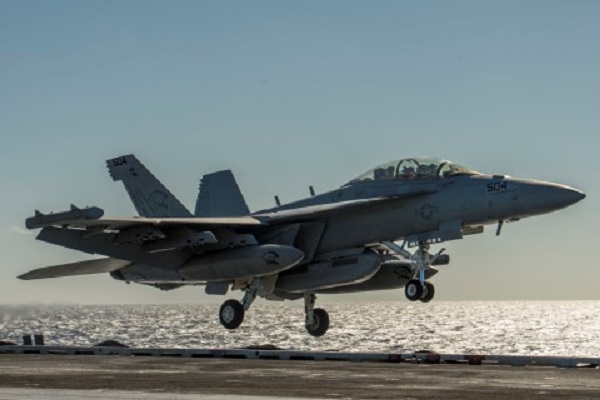 New York, NY-based L3 Technologies announced on October 30 that it has been selected for a $36 million demonstration of existing technologies (DET) contract award for the U.S. Navy's Next Generation Jammer Low Band (NGJ-LB) program. The DET program encompasses a period of performance of 20 months, culminating in a demonstration at Naval Air Station Patuxent River, Maryland.
The Next Generation Jammer will augment, and eventually replace, the ALQ-99 tactical jamming system currently integrated on the EA-18G Growler aircraft.
"Our team is thrilled with the opportunity to participate in this important Navy program," said Sean Stackley, corporate senior vice president and president of Communications & Networked Systems. "As the spectrum converges between communications and electronic warfare, we saw a chance to provide a unique solution that addresses current, advanced and emerging threats."
Over the past few years, L3 Technologies has conducted successful Navy technology demonstrations that operate cooperatively in electronic attack and electronic sensing. These exercises proved L3's unique capabilities and technological approach were well-suited for addressing the Navy's requirements and served as building blocks for the NGJ program.
Stackley added, "We listened closely to our customers. We took a non-traditional approach and teamed with small businesses with a strong track record of performance in developing truly innovative capabilities for recent Navy programs. L3 is proud to have earned the privilege to participate in the NGJ program, and we are committed to delivering the performance our Navy customer needs."
Source: L3