Coast Guard Intelligence Information Systems Processing Center posts RFI
By Loren Blinde
March 22, 2019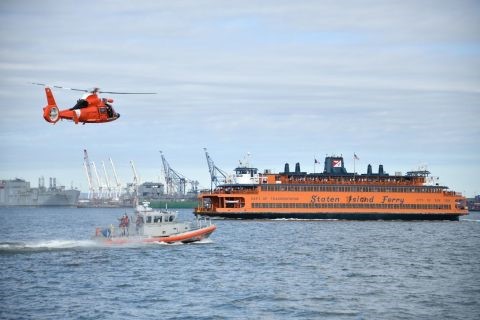 On March 21, the U.S. Coast Guard posted a request for information related to Coast Guard Intelligence Information Systems Processing Center (I2SPC) IT Hardware and Software Maintenance Support. Responses are due by April 4.
The United States Coast Guard (USCG) is currently in the process of determining the acquisition strategy/vehicle and is seeking to identify potential Contractors that may possess the capabilities to provide the requisite Network Appliance (NetApp) IT equipment and/or maintenance support for the USCG's Intelligence Enterprise.

Anticipated NAICS Code: 518210 (Data Processing, Hosting, and Related Services)
For reference purposes, this anticipated effort is a follow-on to expiring Incumbent Task Order # HSCG23-15-J-RI2014. This Incumbent Task Order was issued under the Department of Homeland Security Enterprise Software Solutions (ESS) NetApp Blanket Purchase Agreement (BPA) # HSHQDC-11-A-00042 with Unicom Government, Inc. of Chantilly, VA.
Full information is available here.
Source: FedBizOpps