AeroVironment wins $10.7M Puma 3 AE contract
By Loren Blinde
April 9, 2020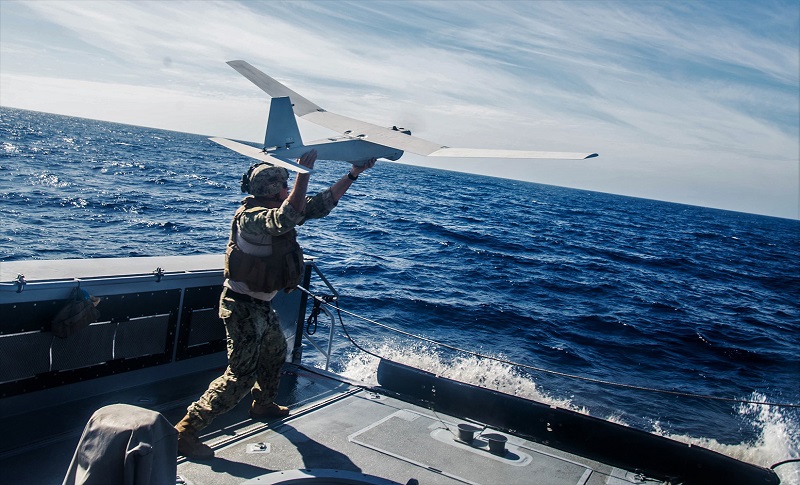 AeroVironment, Inc. of Monrovia, CA announced on April 7 its receipt of a $10,677,987 firm-fixed-price contract award for Puma 3 AE systems and spares on Feb. 18, 2020 for the U.S. Navy and Marine Corps Small Tactical Unmanned Aircraft Systems (SUAS) Program. Delivery is anticipated by April 2020.
"Puma 3 AE is a combat-proven enabler of U.S. Navy and Marine Corps tactical operations, providing persistent situational awareness, expeditionary reconnaissance, surveillance, and target acquisition, force protection and overwatch – anywhere and at any time," said Rick Pedigo, AeroVironment vice president of business development. "Its versatility, ruggedness and reliability in a wide range of operating environments – over land and sea – consistently provide the actionable intelligence warfighters need to proceed with certainty."
The AeroVironment Puma 3 AE is a fully man-portable unmanned aircraft system designed for land and maritime operations. The hand-launched Puma 3 AE has a wingspan of 9.2 feet (2.8 meters), weighs 15 pounds (6.8 kilograms) and can operate for up to 2.5 hours at a range of up to 12.4 miles (20 kilometers) with a standard antenna, and up to 37.2 miles (60 kilometers) with AeroVironment's Long-Range Tracking Antenna (LRTA). Capable of landing in water or on land, the all-environment Puma, with its Mantis i45 EO/IR sensor suite, empowers the operator with extended flight time and a level of imaging capability never before available in the small UAS class.
Source: AeroVironment