1901 Group adds Bob Beck and Zack Orchant to DoD, homeland security roles
By Loren Blinde
March 29, 2019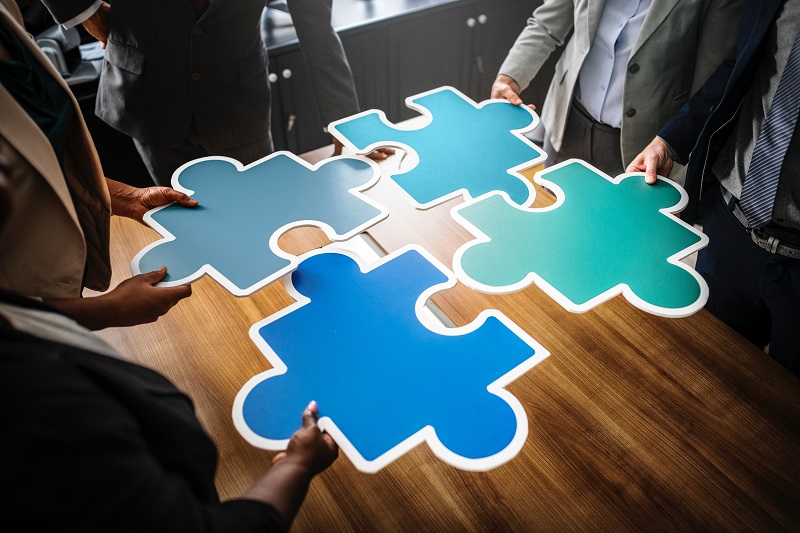 1901 Group appoints two seasoned industry leaders, Bob Beck as its senior director of business development for Department of Defense market and Zack Orchant as its director of business development for the Homeland Security market. Both will support driving growth and building long lasting customers and partners, the Reston, VA-based company announced March 27.
Beck is a well-known figure with over 30 years of experience in government business development, financial management, and implementing strategies within the public sector marketplace. Beck joins 1901 Group after serving as Vice President and General Manager for IPsoft Government Solutions (IGS) building a portfolio of artificial intelligence (AI) and cognitive computing offerings including an AI ability to assist veterans in completing disability claim forms. Beck served as the DoD Account Executive with CSRA (now General Dynamics Information Technology) doubling the company's Cyber Security practice during the first year of implementation. Within the industry, Beck has also held Vice President of Business Development positions with L-3 Integrated Systems (now CACI International Inc.) leading a $255 million competitive procurement for the JDISS, and roles with Titan Corporation and Raytheon.

"I am excited about the prospects of bringing 1901 Group's services and technologies tailored to meet the requirements of our DoD customers," said Beck. "Powerful capabilities such as enterprise cloud are needed by mission owners who will gain significant efficiencies. Through a hybrid concept of operations comprised of 24×7 managed services delivered from our Enterprise IT Operations Center, 1901 Group is well positioned to meet the cloud needs of DoD across the tactical edge to the home front."
Orchant brings over a decade of experience as a leader in developing strategic direction and pursuit of multifaceted opportunities within government agencies such as DHS, DOJ, Federal Financials, and Federal Healthcare organizations. He built a successful career where he served as a Business Development Executive with United Data Technologies where he successfully led and executed the pursuit of onboarding to the GSA GSS program. Prior that, Orchant led pursuits at CDWG for the Department of Homeland Security Enterprise Computing Service Program and Department of Justice ITSS-5 Program, and at MicroTech he captured contract wins including a $17.5M multi-year task order for Army CID Law Enforcement Advisory Program and FBI ITSC BPA. Orchant has also held Business Development positions with Telos Corporation and Symantec Corp.
"Hybrid, public, and private cloud solutions are at the forefront of discussions within the customers I have supported for over a decade" said Orchant. "The services, solutions, and innovation that 1901 Group brings to bear in the market place, only further enhances the achievement and outcomes of the mission's objectives our customers are faced with every day."
"Both Bob and Zack have proven records of long-term business relationships with our customers and industry leaders and we are really excited to have them as part of the 1901 Group team." said Paul Wilkinson, EVP of business development. "They have demonstrated their notable experience and we look forward to the new opportunities and growth each will bring to our company's portfolio and our contracts within the DoD and DHS markets."
Source: 1901 Group