VMware to acquire Pivotal Software
By Loren Blinde
August 23, 2019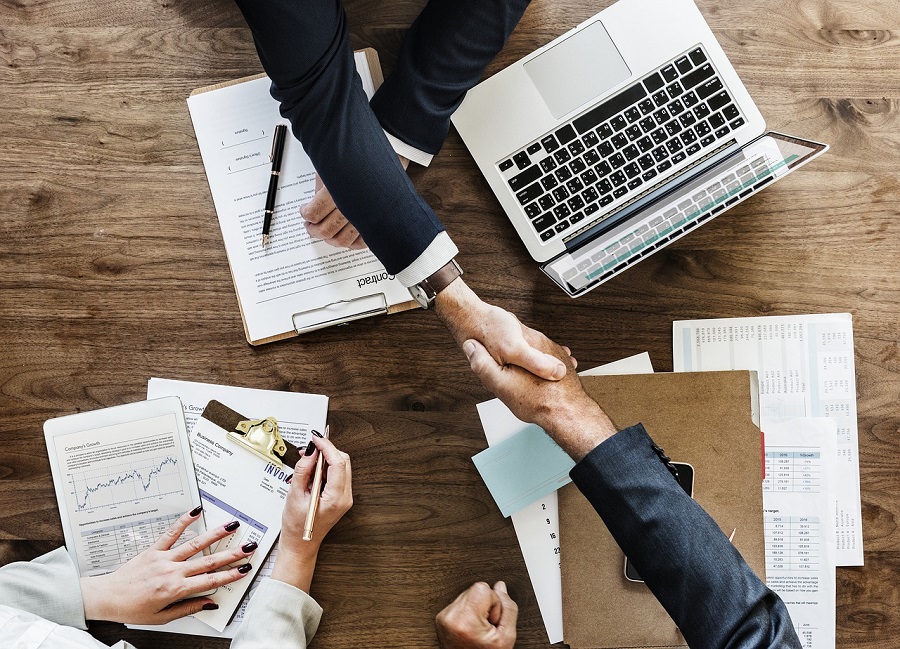 Palo Alto, CA-based VMware, Inc. and Pivotal Software, Inc. announced on August 22 that the companies have entered into a definitive agreement under which VMware will acquire Pivotal for a blended price per share of $11.71, comprised of $15 per share in cash to Class A stockholders, and the exchange of shares of VMware's Class B common stock for shares of Pivotal Class B common stock held by Dell Technologies, at an exchange ratio of 0.0550 shares of VMware Class B stock for each share of Pivotal Class B stock.  In total, the merger consideration represents an enterprise value for Pivotal of $2.7 billion.
The board of directors of each of VMware and Pivotal have approved this transaction, following the recommendations of special committees composed of independent directors of each company. Following the close of the transaction, VMware will be positioned to deliver the most comprehensive enterprise-grade Kubernetes-based portfolio for modern applications.
Pivotal is a technology leader that is transforming the way the world's largest companies build and run software applications. For the last six years, Pivotal has been at the leading-edge of modern software development, helping organizations transform how they build and run their most important applications. Pivotal offers a powerful set of assets including a leading developer-centric platform, tools and services that accelerate modern app development. Additionally, Pivotal is a major contributor to the Spring developer framework, which sees more than 75 million downloads per month. The company is fully embracing Kubernetes with the recent launch of Pivotal Spring Runtime for Kubernetes and the upcoming Pivotal Application Service for Kubernetes.
VMware and Pivotal share a long history of collaboration and joint innovation, reflected in the co-development and launch of VMware Pivotal Container Service (PKS) in February of 2018. VMware has increased its Kubernetes-related investments over the past year with the acquisition of Heptio, and the Kubernetes founders, to become one of the top three contributors to Kubernetes. The combination of Pivotal's developer experience and assets with VMware's IT expertise and infrastructure will help deliver a comprehensive portfolio of products, tools and services necessary to build, run and manage modern applications on Kubernetes infrastructure with velocity and efficiency.
"Kubernetes is emerging as the de facto standard for multi-cloud modern apps. We are excited to combine Pivotal's development platform, tools and services with VMware's infrastructure capabilities to deliver a comprehensive Kubernetes portfolio to build, run and manage modern applications," said Pat Gelsinger, CEO of VMware. "Importantly, adding Pivotal to our platform, accelerates our broader Any Cloud, Any App, Any Device vision and reinforces our leadership position in modern multi-cloud IT infrastructure."
"The time is ideal to join forces with VMware, an industry leader who shares our commitment to open source community contributions and our focus on adding developer value on top of Kubernetes," said Rob Mee, CEO, Pivotal. "VMware has a proven track record of helping organizations run and manage consistent infrastructure in support of mission critical applications, and our two companies have already built a strong foundation on our successful VMware PKS collaboration. We look forward to continuing our work with VMware to provide even more value to customers building modern applications."
"The VMware Board of Directors is committed to creating value for all stockholders," said Karen Dykstra, chairperson of the Special Committee of VMware's Board of Directors.  "After a thorough and independent evaluation with its advisors, and working closely with the VMware management team, the Special Committee recommended the Board approve this transaction with Pivotal given its strong strategic and long-term value to the company and its customers."  
Source: VMware