USMC seeks DCGS GEOINT antenna refresh
By Loren Blinde
June 2, 2020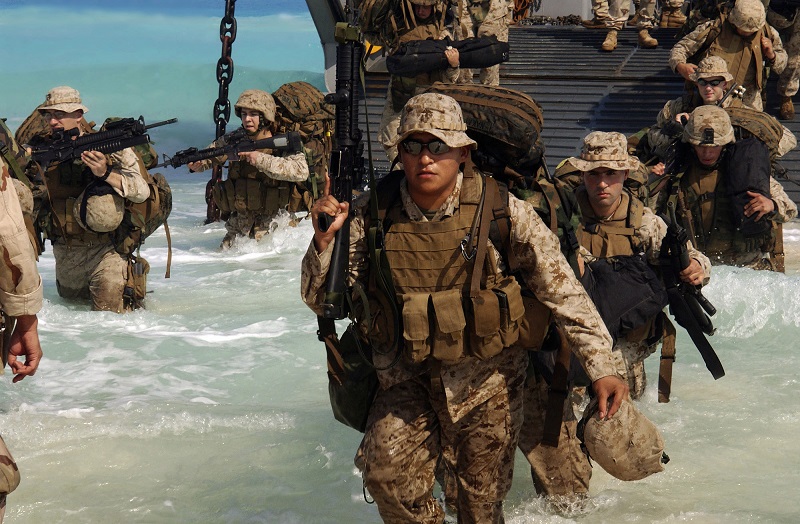 On June 1, the U.S. Marine Corps posted a request for information for the DCGS-Marine Corps GEOINT Data Link Antenna Refresh. Responses are due by 1:00 p.m. Eastern on July 10.
Marine Corps Systems Command (MCSC) is seeking information on technologies for use in the upcoming refresh of the Distributed Common Ground/Surface System-Marine Corps (DCGS-MC) Geospatial Intelligence (GEOINT) Program. The Marine Corps seeks a discussion on the feasibility of meeting Marine Corps operational requirements with these technological capabilities for an antenna solution. DCGS-MC GEOINT will be fielded to support the Marine Corps GEOINT community. This Request for Information (RFI) seeks information in specific areas to shape the direction of the program and explore the "art of the possible." Potential offerors are encouraged to respond in reference to one or more of the items below by identifying and describing available technology for use within the DCGS-MC GEOINT systems.
DCGS-MC GEOINT is a Program of Record (PoR) subsuming three existing Marine Corps PoRs: Tactical Exploitation Group-Remote Workstation (TEG-RWS), Virtual Imagery Processing-Marine Corps (VIP-MC) and Topographic Production Capability (TPC) Family of Systems (FoS). These PoRs provide the Marine Corps with the imagery analysis, targeting material production, geospatial analysis, and geodetic production materiel solutions necessary to support the DCGS-MC GEOINT requirements for the Marine Corps.
DCGS-MC GEOINT is a secure, multi-level, integrated, tactical data system that provides Marine analysts with the capability to task, collect, process, analyze, exploit, produce, store, disseminate, and expose GEOINT data and products. DCGS-MC GEOINT provides georeferenced data and products that establish the GEOINT foundation for battlespace visualization 3 UNCLASSIFIED//FOR OFFICIAL USE ONLY// and a common frame of reference to support the commander's decision-making process. It enables the ability to rapidly respond to, or predict, threats around the world by providing near real time geospatially referenced data and products that serve as the Authoritative Data Source for the full spectrum of Marine Air-Ground Task Force (MAGTF), joint, and multinational partners operations. DCGS-MC GEOINT Systems are capable of publishing GEOINT products to the DCGS Integration Backbone (DIB) via automated or manual methods.
The DCGS-MC GEOINT Program will be seeking solutions to replace the existing common data link (CDL) capability. The DCGS-MC GEOINT Program seeks to enhance the current Surveillance and Control Data Link (SCDL) capability and acquire a new data link for future and emerging platforms.
Full information is available here.
Source: SAM