USAF posts OT cyber solutions RFI
By Loren Blinde
July 27, 2020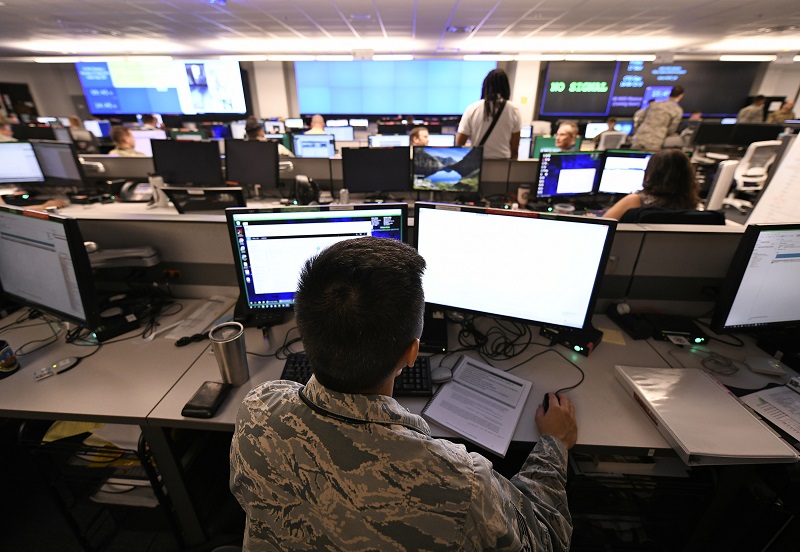 On July 21, the U.S. Air Force posted a Request for Information (RFI) for operational technology cyber solutions. Responses are due by 4:00 p.m. Central on August 31.
This RFI is in accordance with the Federal Acquisition Regulation (FAR) clause 52.215-3 (Request for Information or Solicitation for Planning Purposes – Oct 1997) and is published only to obtain information for use by the Air Force life Cycle Management Center (AFLCMC), Cryptologic and Cyber Systems Division (HNC), Joint Base San Antonio (JBSA) – Lackland, Texas, for planning purposes only.
AFLCMC/HNC is conducting market research to identify capable sources to support the research and development of Operational Technology (OT) Cyber Solutions (OTCS). AFLCMC/HNC has a requirement to perform multiple activities necessary to achieve the Air Force vision of military and cyber superiority in the areas of Defensive Cyberspace Operations (DCO) and Offensive Cyberspace Operations (OCO). OTCS encompasses a broad spectrum of OT used in Industrial Control Systems (ICS), Supervisory Control and Data Acquisition (SCADA) systems, the Industrial Internet of Things (IIoT), wired and wireless telematics, as well as the Information Technology (IT) components upon which OT relies.
The objective of this RFI is to identify capable sources to provide system development lifecycle support and/or component technology research and development for a wide range of OT in support of on-going and emerging cyberspace operations. This RFI is intended to obtain information from potential offeror's to assist in the planning for acquisition and contracting strategy development. Potential offeror's should provide a clear and concise statement of capabilities/specialties as they relate to OTCS supporting DCO and/or OCO.
The Government is requesting information from vendors of all business size standards including socioeconomic programs such as 8(a), Historically Underutilized Business Zone (HUBZone), Woman-Owned Small Business, or Service-Disabled Veteran Owned Small Business (SDVOSB) that are interested in performing this requirement. The Government will use this information in determining its small business set-aside decision. Large businesses are encouraged to respond to this RFI should this effort not be exclusively a small business set-aside.
The requested information is for planning and market research purposes only and responses will not be publicly released. Submittals will not be returned to the sender. Respondents to this RFI may be requested to provide additional information/details based on their initial submittal.
No Industry Day is currently planned. No acquisition timeline has been established. The maximum ordering amount has not been determined. Additional information will be announced on the System for Award Management (SAM) website when/if available.
Full information is available here.
Source: SAM