NCSC Director issues election security statement
By Loren Blinde
July 27, 2020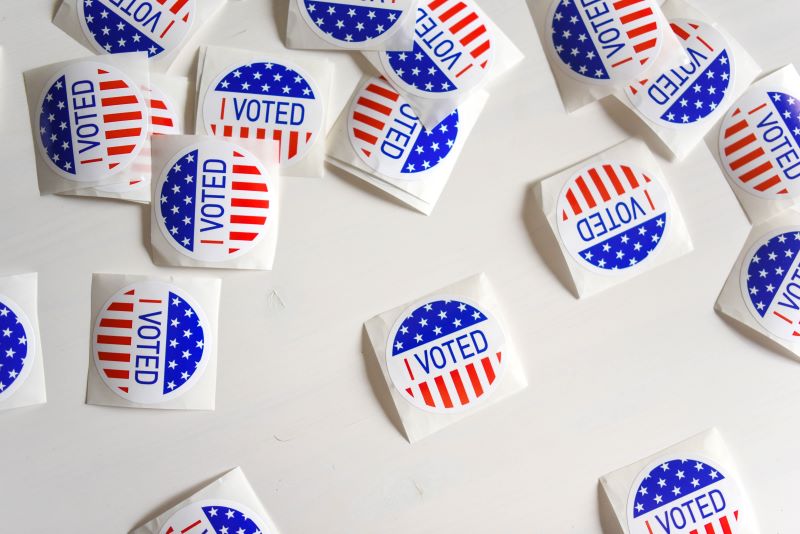 On July 24, National Counterintelligence and Security Center (NCSC) Director William Evanina issued the following statement:
Election security remains a top priority for the Intelligence Community and we are committed in our support to DHS and FBI, given their leadership roles in this area. In recent months, the Office of the Director of National Intelligence (ODNI) has been providing robust intelligence-based briefings on election security to the presidential campaigns, political committees, and Congressional audiences. In leading these classified briefings, I have worked to ensure fidelity, accountability, consistency and transparency with these stakeholders and presented the most timely and accurate information we have to offer.
With just over 100 days until the election, it is imperative that we also share insights with the American public about foreign threats to our election and offer steps to citizens across the country to build resilience and help mitigate these threats. We will strive to update Americans on the evolving election threat landscape, while also safeguarding our intelligence sources and methods.
Today, we see our adversaries seeking to compromise the private communications of U.S. political campaigns, candidates and other political targets. Our adversaries also seek to compromise our election infrastructure, and we continue to monitor malicious cyber actors trying to gain access to U.S. state and federal networks, including those responsible for managing elections. However, the diversity of election systems among the states, multiple checks and redundancies in those systems, and post-election auditing all make it extraordinarily difficult for foreign adversaries to broadly disrupt or change vote tallies without detection.
In addition, foreign nations continue to use influence measures in social and traditional media in an effort to sway U.S. voters' preferences and perspectives, to shift U.S. policies, to increase discord and to undermine confidence in our democratic process. The coronavirus pandemic and recent protests, for instance, continue to serve as fodder for foreign influence and disinformation efforts in America.
At this time, we're primarily concerned with China, Russia and Iran — although other nation states and non-state actors could also do harm to our electoral process. Our insights and judgments will evolve as the election season progresses.
China is expanding its influence efforts to shape the policy environment in the United States, pressure political figures it views as opposed to China's interests, and counter criticism of China. Beijing recognizes its efforts might affect the presidential race.
Russia's persistent objective is to weaken the United States and diminish our global role. Using a range of efforts, including internet trolls and other proxies, Russia continues to spread disinformation in the U.S. that is designed to undermine confidence in our democratic process and denigrate what it sees as an anti-Russia "establishment" in America.
Iran seeks to undermine U.S. democratic institutions and divide the country in advance of the elections. Iran's efforts center around online influence, such as spreading disinformation on social media and recirculating anti-U.S. content.
The American public has a role to play in securing the election, particularly in maintaining vigilance against foreign influence. At the most basic level, we encourage Americans to consume information with a critical eye, check out sources before reposting or spreading messages, practice good cyber hygiene and media literacy, and report suspicious election-related activity to authorities.
As Americans, we are all in this together; our elections should be our own. Foreign efforts to influence or interfere with our elections are a direct threat to the fabric of our democracy. Neutralizing these threats requires not just a whole-of-government approach, but a whole-of-nation effort. Over the next 100 days, we will continue to update the American public and other key stakeholders on threats to the election and steps for mitigation.
Source: ODNI