USACE posts IC-related A-E solicitation
By Loren Blinde
June 24, 2019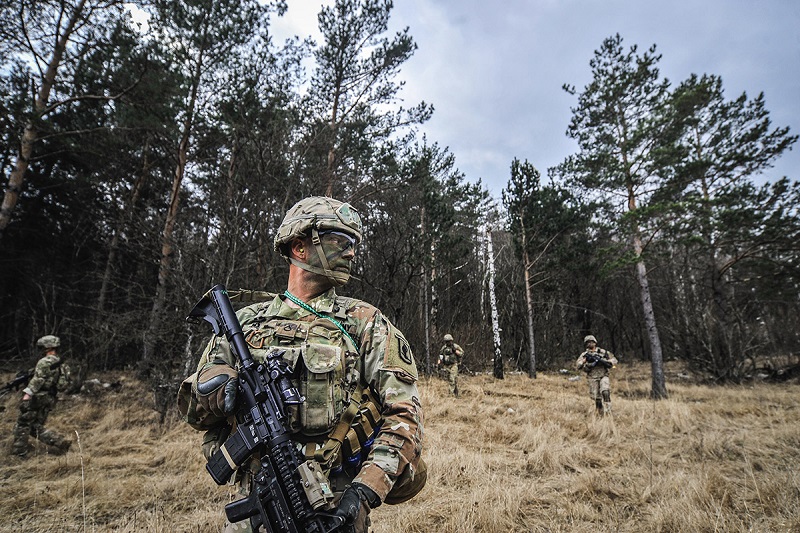 On June 21, the U.S. Army Corps of Engineers posted a solicitation for Architect-Engineer services. Proposals are due by 11:00 a.m. Eastern on July 22.
The U.S. Army Corps of Engineers (USACE) Baltimore District (NAB), contemplates the award of six (6) $40M, five-year, Firm-Fixed-Price (FFP) Indefinite Delivery Indefinite Quantity (IDIQ), for Architect-Engineer (A/E) services. There is no requirement for firms to be TS-FCL cleared under this procurement. Majority of the work considered under these contracts will not require a clearance. Offerors who possess a TS-FCL at the time of posting are encouraged to provide this information in their submittal. If a future project requires a TS-FCL clearance, firms may be sponsored with the assistance of USACE-NAB. The ordering period will be five years from award. All task orders awarded under this A/E IDIQ will be Firm-Fixed-Price.
The award of these follow-on A/E IDIQs will assist USACE-Baltimore District in meeting the larger District-wide design and engineering requirements for both its intelligence community as well as other stakeholder communities within the NAD area of responsibility (AOR); with exception of Europe or other oversees locations. The awards will be made under North American Industry Classification System (NAICS) code 541330, Engineering Services, with a small business size standard of $15M in average annual receipts.
To be eligible for a contract award, a firm must be registered in the System for Award Management (SAM) at https://www.sam.gov. Inherently governmental functions will not be performed by contractors per FAR Part 7.5 and Office of Federal Procurement Policy Letter 92-1.
PROJECT INFORMATION
The work may consist of A/E Services capabilities, including but are not limited to: services within the range of A/E Services as defined by 40 U.S.C. 1102 and FAR 2.101. The work may consist of comprehensive A/E services for renovation or new construction projects including but not limited to: preparation of full plans and specifications, preparation of design-build requests for proposals, construction cost estimating, site investigations, analysis, planning, master planning, National Environmental Policy Act (NEPA) documentation, programming (1391), topographic and utility surveys, geotechnical investigations, permitting, charrettes, hazardous material investigations, Building Information Modeling (BIM), energy modeling, and the preparation of reports, studies, design criteria/ design analysis documents, Leadership in Energy and Environmental Design (LEED) documentation, value engineering, presentations, coordination with various government agencies and commissions, and other general A/E services. The work may also include providing construction phase and other support services including, but not limited to shop drawing reviews, site visits, technical assistance, LEED documentation during construction, on-site representation, preparation of operation and maintenance manuals, and commissioning/start-up/fit-up design support.
The scope of projects may include but are not limited to: new construction, interior and/or exterior building renovations; heating, ventilation, and air conditioning (HVAC) upgrades; electrical upgrades; paving; and utilities and infrastructure. Facility types may include, but are not limited to: administration and training facilities, vehicle and pedestrian access control points, warehouses, community support facilities, military testing facilities, troop housing, recreational and physical fitness facilities, child development facilities, medical and non-medical laboratories, and research facilities for military and other non-military government agencies.
The IDIQ(s) will be used to support military construction (projects over $1,000,000), sustainability, restoration, and modernization (SRM), and Interagency and International (IIS) projects in accordance with DFARS 219.502-1 and DFARS 219.502-2. Each task order will have its own schedule based on the complexity of the applicable project. Task Orders will be evaluated based on level of effort for the scope of services developed for individual projects in accordance with FAR 16.5. Task Orders will be issued during the ordering period of the IDIQs and may extend beyond the five year IDIQ ordering period.
Full information is available here.
Source: FedBizOpps