SPAWAR posts digital modular radio RFI
By Loren Blinde
June 7, 2019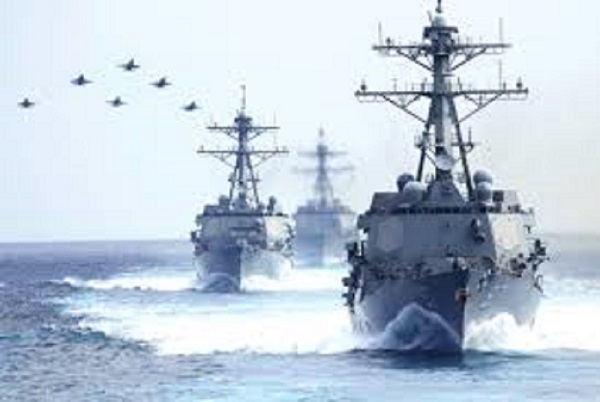 On June 6, the Space and Naval Warfare Systems Command issued a request for information for digital modular radios 500W HFPA. Responses are due no later than August 6.
The Program Executive Office Command, Control, Communications, Computers, and Intelligence (PEO C4I) PMW/A 170 Program Office is seeking information from industry on approaches, products and/or solutions for design and development, hardware and software integration, production and system sustainment for a Digital Modular Radio (DMR) 500W HFPA. To obtain access to the draft 500W PA specification, please complete the Non-Disclosure Agreement (NDA) provided below and submit via email to the Contract Specialist identified in the RFI. Submissions are due no later than 06 August 2019.
Specifically, this RFI seeks information in the form of a white paper response to review and comment on the Government owned DMR 500W HFPA specification. Although all responses should meet the specification as outlined, the Government is interested in receiving responses for up to a 1000W compatible HFPA. Additionally, total contract production quantity needed is 95 units, at a rate of 5-10 per year minimum for a 500W compatible HFPA. If a vendor is able to produce a 1000W HFPA compatible HFPA, the production quantity needed would increase to 150 units, at a rate of 10-20 per year minimum.
Background
The Digital Modular Radio (DMR) system provides operational forces aboard surface ships and submarines the ability to communicate using High Frequency (HF), Ultra High Frequency (UHF), Line of Sight (LOS), UHF Satellite Communications (SATCOM), and Very High Frequency (VHF) waveforms. The DMR 500W HFPA is a software programmable radio frequency power amplifier providing the power amplifier functionality for the DMR to communicate using High Frequency (HF) Line of Sight (LOS) and Beyond Line of Sight (BLOS) communications waveforms.
The DMR High Frequency (HF) 500W power amplifier (PA) provides high power amplification of DMR HF waveform outputs. The PA consists of a 500 watt amplified output path, a low-noise amplified received path, a shared pre-selector filter (between transmit and receive paths), an Ethernet port, and an operator panel interface. The PA supports half-duplex operation only. The DMR 500W HFPA is this item is used in a shipboard environment.
Full information is available here.
Source: FedBizOpps