Semantic AI adds three executives
By Loren Blinde
August 8, 2019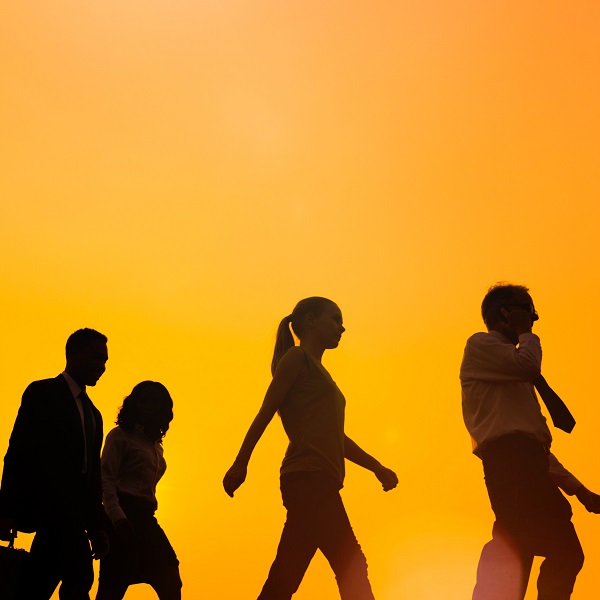 Semantic AI announced on August 6 that it has increased its leadership in the cyber, cloud and government/DoD market spaces. The addition of new team members broadens depth across the enterprise and positions the company for rapid growth, the San Diego, CA-based company said.
Government Relations & Cybersecurity
Sally Kenyon Grant joins as vice president, focused on creating national security policy and advocating for AI intelligence and cybersecurity workforce development. Grant joins Semantic AI after a 25-year career, working in two Presidential Administrations, the United States Congress, for the Governor of Maryland's Cybersecurity Initiative at the MD Department of Commerce and for several elite DoD Cybersecurity firms. She currently holds leadership positions with the U.S. Department of Commerce, National Institutes of Standards and Technology (NIST), National Initiative for Cybersecurity Education (NICE) Working Group for Certifications & Training, the Executive Women's Forum (EWF) for Information Security and IT Risk and supports the Hiring our Heroes, Cyber Patriot and the NSA GenCyber programs. Recently, Grant served with the prestigious Board of Directors with Cyber Crime Support Network.
Department of Defense & Federal Business
To help consolidate Semantic AI's leadership in Enterprise Intelligence for Government and Defense, Neal Harper has joined the federal business development team. He was previously the chief of IT and cloud computing program manager for an US Air Force R&D organization. He has significant experience with CENTCOM, managing numerous programs and plans. Harper is an active Navy Reserve Information Systems Professional, specializing in Communications & Information Systems as well as being an Information Warfare Officer. He comes to Semantic AI after spending over 25 years of enterprise systems sales and technology management for private, government, and non-profit sectors.
Finance & Cloud Computing
Thomas Jurewicz, has been appointed CFO for Semantic AI. He was most recently the VP Finance for Google's Cloud division, where from 2016 until 2019 he was responsible for all financial matters for this multi-billion-dollar unit. Before joining Google, Jurewicz worked for VMware, CMC Industries, NETCOM On-Line Communications and held a board position at ModSys International. He holds an MBA from Stanford University, and a BS in Applied Mathematics from Yale University.
"Coming from Google, I see the massive opportunity for real enterprise intelligence platforms, and I'm eager to join a dynamic and growing company which is re-defining the space with new solutions. I'm also pleased to add my experience to the growing team of veterans and leaders from companies like Modern Analytics, Leidos, Ericsson and Microsoft that have chosen Semantic AI as the winner in the space," said Jurewicz.
Richard "Chip" Harrison, CEO of Semantic AI said, "It is exciting and gratifying that industry experts like Sally, Neal and Tom are joining us as we launch our new enterprise intelligence platform into the commercial and government sectors. Cortex EIP represents a step-change in the transformation of data into real enterprise intelligence value and we are pleased that leaders from cyber, Google and the DoD recognize the opportunity before us."
Source: Semantic AI