SAIC wins $3.6B US Army engineering services contract
By Loren Blinde
April 12, 2021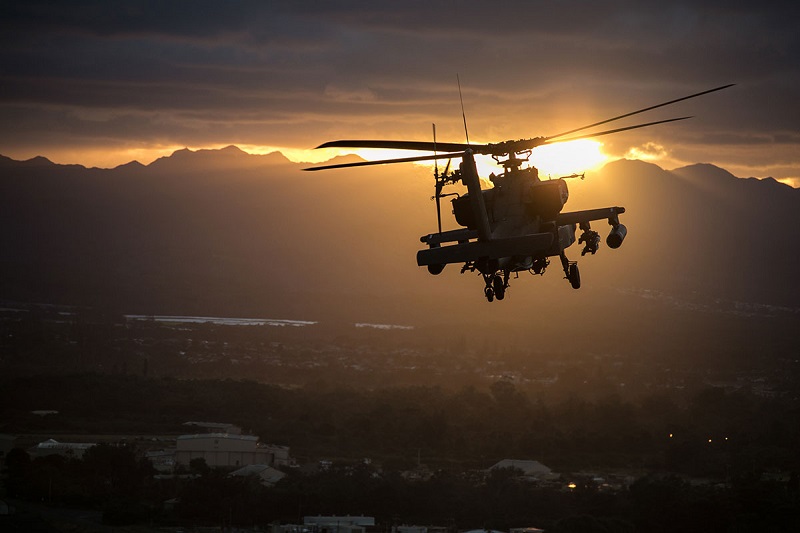 The U.S. Army awarded Science Applications International Corp. a $3.6 billion contract to continue providing engineering services supporting hardware-in-the-loop (HWIL) and modeling & simulation development for the U.S. Army Combat Capabilities Development Command, Aviation & Missile Center (DEVCOM AvMC), Software, Simulation, Systems Engineering and Integration (S3I) Directorate, Reston, VA-based SAIC announced April 7.
The potential eight-year contract, with a possible six-month extension, enables SAIC to continue providing engineering services supporting the full life cycle for AvMC HWIL techniques for development and testing of embedded systems, as well as for force protection, trainers, and virtual, interactive and multimedia systems. These products include systems, subsystems, components and software versions and hardware configurations that meet a measurable and testable set of requirements.
"SAIC's proven past performance, qualifications, and our total solution, including our own research and development offerings, immersive technology, digital modernization, and our renowned mission engineering and systems integration solutions, were instrumental in winning this work," said Bob Genter, SAIC president of the Defense & Civilian Sector. "We are honored to have been selected and look forward to our continued support to the S3I Directorate and the Army AvMC."
Work under this contract will be performed primarily in Huntsville, Alabama, and was under the General Services Administration's One Acquisition Solution for Integrated Services (OASIS) professional services contract, which is managed by the Army Contracting Command – Redstone Arsenal. This contract is the fourth significant award to support the S3I Directorate for SAIC, totaling more than $8.1 billion. During the past year, SAIC won a $2.9 billion contract for software development and maintenance services, an $830 million contract for aviation systems engineering services, and an $800 million contract for modeling & simulation systems engineering support services.
The Army DEVCOM AvMC, S3I Directorate develops and delivers responsive aviation, missile and calibration materiel readiness in order to optimize joint warfighter capabilities at the point of need. With hardware-in-the-loop and modeling & simulation, SAIC engineers are able to cost-effectively test aircraft components such as electronic control units and line-replaceable units, running these components through complex scenarios.
"As a premier employer within Huntsville, we are privileged to continue our decades of support locally through our work with the Army. With this latest contract award, we have won four major S3I Directorate and DEVCOM AvMCs programs, ensuring that SAIC, along with our many teammates and small business partners, continues to grow and invigorate the local economy," said Gabe Camarillo, senior vice president, Army Business Unit. "We look forward to working with our teammates in extending our support to Army aviation modernization in the Huntsville area for years to come."
Source: SAIC