Planet launches 44 SuperDove satellites
By Loren Blinde
January 19, 2022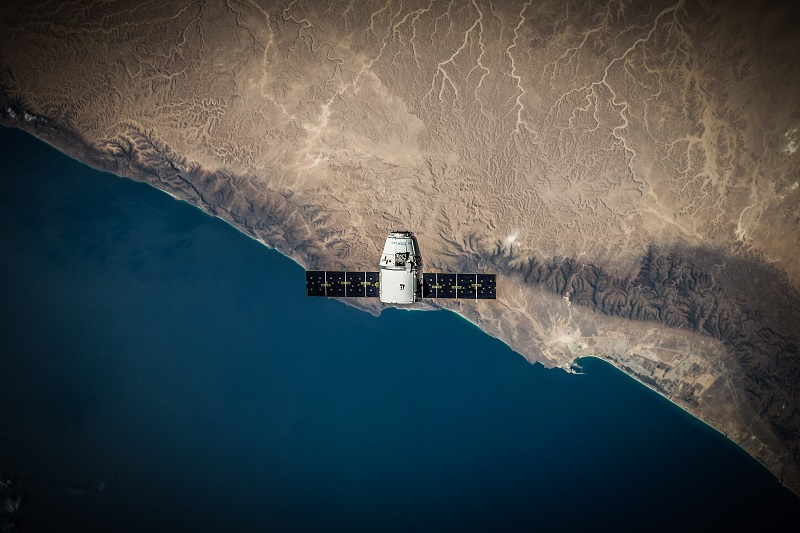 San Francisco, CA-based Planet Labs PBC announced that the launch of its Flock 4x, consisting of 44 SuperDove satellites, took place on Thursday, January 13 on SpaceX's Falcon 9 Transporter-3 SSO. This marks the first satellite launch under Planet's new multi-year, multi-launch rideshare agreement with SpaceX.
Planet operates the world's largest constellation of Earth observation satellites; and with this launch, the company will have more than 240 satellites in orbit. Flock 4x is set to replenish their existing SuperDove fleet which makes up a portion of the larger constellation. The PlanetScope constellation images every terrestrial landmass on Earth by covering 350 million km² each day, providing images with approximately 3 meter per pixel resolution. This unprecedented capability provides Planet customers with daily data about Earth resources and global events.
"We are thrilled to be launching our latest flock with SpaceX. Their reliability and leadership in the launch market makes them a natural choice for this mission. Flock 4x will provide the PlanetScope constellation with the latest and strongest capabilities to help meet customer needs," said Planet CEO Will Marshall.
To date, Planet has launched 83 satellites with SpaceX through seven launches. In August 2021, Planet announced a multi-year, multi-launch agreement with SpaceX through 2025. SpaceX's Falcon 9 rocket offers frequent rideshare services, allowing Planet to meet ambitious launch targets.
This first launch under the latest rideshare agreement marks an important moment in the current space renaissance. Over the last 10 years, rocket launches have dropped in price and increased in frequency while satellites have dramatically decreased in size, allowing for greater numbers of satellites to be launched on each rocket.
The unprecedented amount of Earth imaging data Planet's fleet collects enables global analytics of planetary activity and resources. With Flock 4x, Planet's data products will continue to provide high-cadence Earth insights for governments, NGOs, and companies working in sustainability, disaster relief, financial management, and security.
Source Planet
Like IC News? Then please consider subscribing. You'll get full access to our searchable library of 10,000+ articles, plus new articles each weekday.