Peerless lands software maintenance and ISR work at Robins AFB
By Loren Blinde
January 3, 2014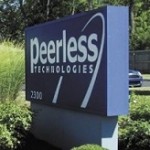 Peerless Technologies Corp., an 8(a) small business based in Fairburn, OH, has been awarded a software engineering services contract by the Air Force Materiel Command at Robins Air Force Base to support the 402 software maintenance support group and the Intelligence, Surveillance, and Reconnaissance (ISR) program.
The contract, valued at $1,555,595, according to an Air Force contract award notice released on December 31, 2013, will run for six months, from January 11, 2014 to June 30, 2014.
Peerless announced last November that it was teaming with another small business, OGSystems, LLC, to pursue one of four prime contractor slots on a major intelligence effort — the Advanced Technical Exploitation Program — or ATEP II — which is intended to support the National Air and Space Intelligence Center at Wright-Patterson Air Force Base, run for eight years, and cost nearly $1 billion.
That contract is expected to be awarded sometime this summer.
Further information about the contract award at Robins AFB is available from Benjamin Walker, a contracting officer, at 478-926-9508.