OSINT Foundation holds inaugural awards ceremony
By Loren Blinde
November 6, 2023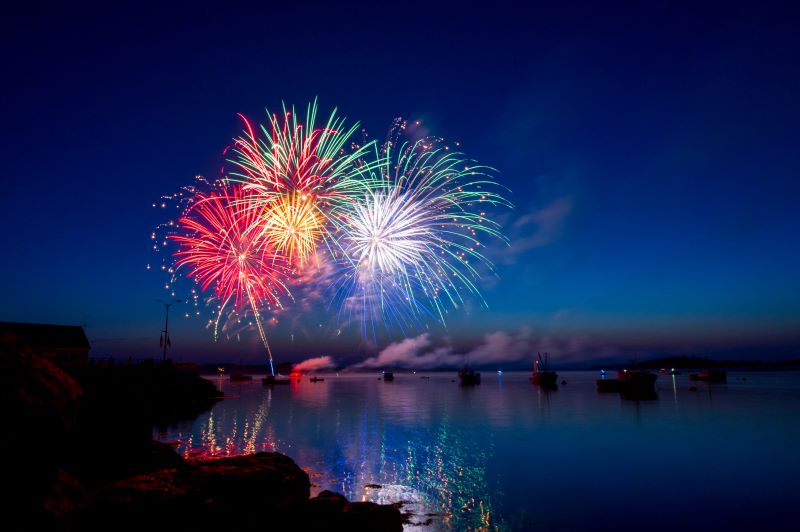 The OSINT Foundation, the professional association of Intelligence Community (IC) open-source intelligence (OSINT) professionals, held its inaugural awards reception on November 3. The event celebrated the achievements of OSINT practitioners and IC organizations whose work has enhanced the national security of the United States. Launched in 2022, the OSINT Foundation's mission is to promote OSINT tradecraft, elevate the discipline, and develop the practitioner community to advance the national security of the United States.
The following recipients were recognized:
Shawn Porter, 312th Military Intelligence Battalion, US Army
Porter received the LTC Ed Waller IC OSINT Practitioner of the Year award, which recognizes the IC OSINT professional who has demonstrated exceptional service to the nation, materially contributed to the OSINT discipline, and mentored other OSINT practitioners.
Marine Corps Intelligence Activity, Open-Source Intelligence Branch
The Branch's exceptional work was recognized with the Dr. Graham Turbiville IC OSINT Unit of the Year award, given to the IC unit that has demonstrated exceptional impact to national security and materially contributed to the OSINT discipline.
NGA Tearline and University of Mississippi
They were jointly awarded the foundation's new OSINT Product of the Year honor for a product entitled "China's Interests in Montenegro: Alternative Analysis Case Study." The award recognizes a finished OSINT product that has demonstrated exceptional value to the nation. The students' product demonstrated effective OSINT tradecraft and served as an exemplar of a high-quality OSINT product.
Abel Vandegrift, Authentic8
Another new foundation award this year, the OSINT Foundation Volunteer of the Year award, was given to Vandegrift in recognition of his outstanding service to the OSINT Foundation and the OSINT discipline.
Barbara Alexander, president of the OSINT Foundation, noted the awards are important to celebrate the growing professionalization and maturation of the OSINT profession as a critical Intelligence Community discipline. Additionally, 100% of the proceeds of the tickets goes to support the foundation's scholarship fund, with two scholarships awarded annually to students in an undergraduate degree program who are interested in OSINT and a career in national security. She announced the evening's ticket sales fully funded the 2024 scholarships, and that the foundation is adding a graduate scholarship next year for OSINT professionals who are pursuing advanced degrees.
The awards reception drew over 120 attendees, who appreciated the keynote address given by Lieutenant General Laura Potter, the US Army Deputy Chief of Staff for Intelligence, G-2. Attendees representing the honorees' organizations included Colonel Bradley Bean, USMC, Commander of the Marine Corps Intelligence Activity, and Command Sergeant Major Kyle Gillam, US Army, of the Intelligence and Security Command. Lieutenant General Ron Burgess (US Army, retired), former Director of the Defense Intelligence Agency and OSINT Foundation advisory board member, provided the closing remarks. BAE Systems hosted the event at its Falls Church, Virginia facility.
Source: OSINT Foundation
If you enjoyed this article, please consider becoming a paid subscriber. Your support helps keep our site ad-free.