NIWC posts call for white papers
By Loren Blinde
December 15, 2021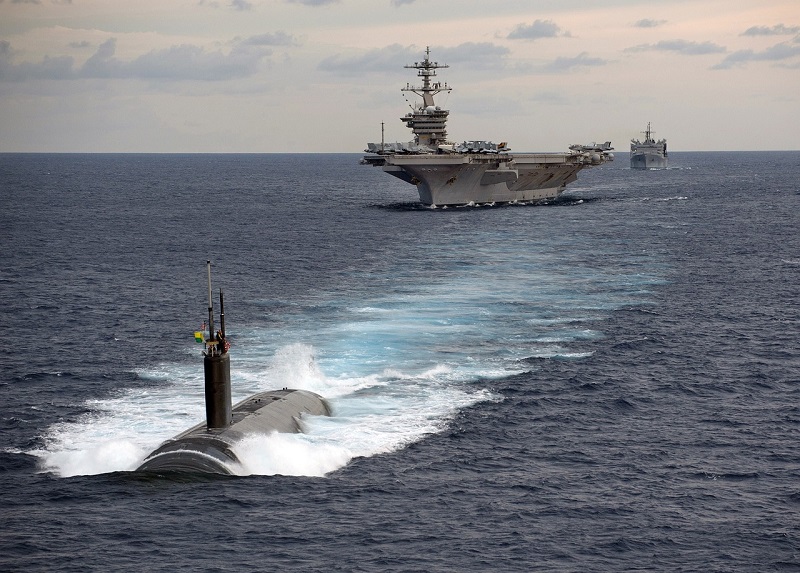 On December 14, the Naval Information Warfare Center (NIWC) posted a call for white papers for its C4ISR, Information Operations, Cyberspace Operations and Information Technology System Research, Cryogenics & Quantum BAA. White papers are due by 5:00 p.m. Pacific on January 7.
This Call (001) for white papers is being issued in accordance with NIWC Pacific Broad Agency Announcement (BAA) N66001-21-S-4700, which was posted on Beta.Sam.gov on June 4, 2021. This Call provides supplemental information to BAA N66001-21-S-4700 and specific criteria to the Government requirements.
Information included herein applies to this Call only. NIWC Pacific has an immediate requirement in support of BAA Call No. R001 as described below. White papers submitted under this call are due 5:00PM PT on January 7, 2022. White papers received after that date will be reviewed only at the Government's discretion.
Naval Information Warfare Center (NIWC) Pacific, identifies, researches, and develops technological concepts for military applications in the areas of quantum information science, superconductivity, navigation, and radio frequency technology concepts.
The Government requires the design, development, and delivery of the chassis system and radio frequency (RF) sensor module prototype for the Integrated Cryogenic Experimental Receiver (ICER). The chassis system and RF sensor module need to house and operate the government owned ICER electrical module and RF sensor or sensors. This system will have a high temperature cryogenic stage (HTCS, T ~ 70K), low temperature cryogenic stage (LTCS, T ~ 4K), room temperature stage (RTS, T ~ 300K) and government owned interface for RF sensor module.
There must be an outer surface in the RF sensor module that is RF transparent that will allow for unobstructed electromagnetic radiation to pass through and irradiate the RF sensor or sensors as feature of the ICER chassis system. The RF sensor or sensors mounts to the RF sensor module that is part of the chassis system. The RF sensor module docks to the HTCS and maintains a specified temperature at the RF sensor or sensors. Conceptual design of the ICER chassis system and information of the ICER electrical module and RF sensor will be provided to the contractor as Government Furnished Information (GFI). The contractor needs to interact with the government in technical exchange meetings and design reviews.
Review the full NIWC call for white papers.
Source: SAM
IC News brings you business opportunities like this one each week. If you find value in our work, please consider supporting IC News with a subscription.