GDIT opens St. Louis GEOINT center
By Loren Blinde
December 15, 2021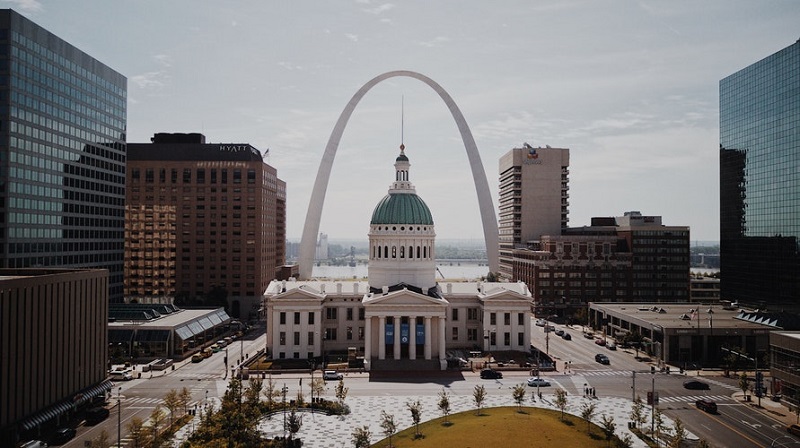 On December 13, Falls Church, VA-based General Dynamics Information Technology (GDIT), a business unit of General Dynamics, announced the opening of its flagship facility and geospatial innovation center at the Cortex in St. Louis. The region is a strategic hub for the geospatial intelligence community and its affiliates for over 70 years.
The new facility includes a versatile collaboration space and features GDIT's Deepsky environment, which allows teams to collaborate and develop prototypes and solutions with technology, industry and university partners. GDIT uses the environment to develop new software capabilities and solutions in high-performance computing, cloud, artificial intelligence, and machine learning specifically to support the geospatial mission.
"St. Louis is a rapidly growing center for geospatial technology, and our new space strengthens and grows our presence in the region and long-term investment to the community," said Ben Buckley, GDIT vice president for geospatial services and solutions. "We see a tremendous opportunity here, not only for GDIT and our customers but also for the larger community, to benefit from the growth of the geospatial sector."
GDIT is committed to supporting the St. Louis community, forming partnerships with local organizations including large companies, startups, emerging firms and academic institutions, to cultivate the geospatial innovators of tomorrow and build a talent pipeline. These community partnerships include the Little Bit Foundation; Gateway Global American Youth and Business Alliance Academies, Inc.; LaunchCode and Rung for Women; Washington University in St. Louis; St. Louis Community College and their Emerson STEM Academy; Harris-Stowe State University; and Saint Louis University.
Source: GDIT
If you enjoyed this article, please consider becoming a paid subscriber with this special offer. Your support helps keep our site ad-free.