NGA issues solicitation for production of GEOINT maps and charts
By Loren Blinde
December 27, 2013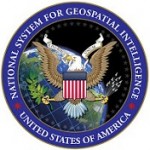 The National Geospatial-Intelligence Agency (NGA) issued a formal solicitation on December 24 for a wide variety of products and services known as "GEOINT data services," or GDS.
The deliverables sought from the selected vendor will include, among other items, between 4,000 and 5,000 maps and charts produced in formats known as "Compressed ARC Digitized Raster Graphics," or CADRG, and "Enhanced Compressed Raster Graphics," or ECRG, according to the agency's statement of work.
The chosen contractor will be expected to produce global navigation, jet navigation, operational navigation and tactical pilotage charts, as well as Joint Operations Graphic Air, or JOG-A, says the document.
"GDS emphasizes transition to global digital data coverage and continuous, targeted maintenance to produce a dynamic NSG [National System for Geospatial Intelligence] map of the world," the statement of work explained. "Rather than a target-based, product-centric model, our requirements will emphasize an integrated, activities-based content-centric model that addresses the essential elements of GEOINT information and customer mission requirements."
The National Geospatial-Intelligence Agency says it is important that the data created should adhere to identified standards.
"NGA will continue to enrich current data, integrate existing data, collect new data, and expand the use of new data sources to build a content rich, comprehensive, seamless digital data content encompassing data from the bottom of the ocean to the top of the world," the SOW continues.
Prospective vendors have until February 6, 2014 to submit their proposals. The agency anticipates making its contract award on or about April 30, 2014.
Further information about this solicitation is available from Shamekia Lawson, of the NGA, at 314-676-0179 or shamekia.s.lawson@nga.mil