NGA announces 2022 GEOINT Hall of Fame inductees
By Loren Blinde
March 11, 2022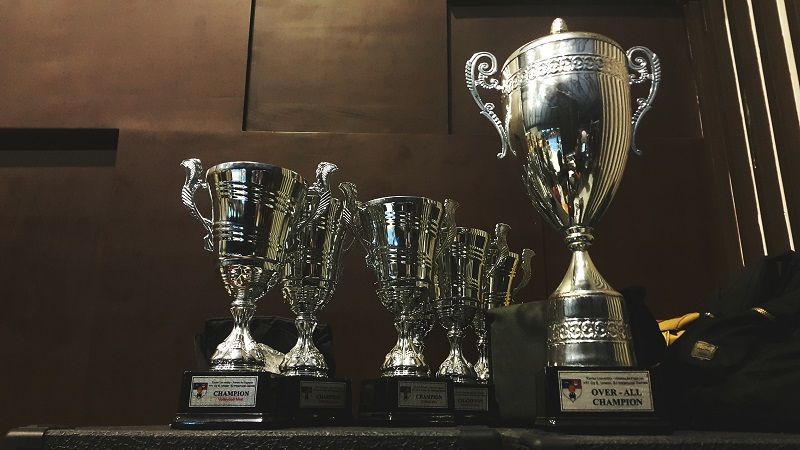 The National Geospatial-Intelligence Agency selected four new members for induction into the Geospatial Intelligence Hall of Fame, NGA announced March 10.
"This is a group of truly remarkable individuals who have all had significant impacts on our GEOINT community," said NGA Director Vice Adm. Robert Sharp. "Every one of them has demonstrated exemplary leadership and technical roles throughout their careers, and helped usher in advancements and technology in geospatial intelligence and analysis."
Established in 2001, NGA's Geospatial Intelligence Hall of Fame honors and inducts members each year to recognize those who have profoundly affected the geospatial intelligence tradecraft.
The selectees for the new class are:
Eric R. Benn
Eric R. Benn successfully led, expanded and evolved the GEOINT discipline over his 40 plus year career.  Benn contributed to the advancement of GEOINT and the national security of the United States. He made a difference through his stature as a GEOINT leader, his loyalty and dedication to mission, his hard work, and perseverance.
Gerald M. Elphingstone PhD
Gerald Elphingstone demonstrated a legacy of leadership in technical development that exemplifies NGA's tradition of world technical development mapping and charting. Elphinstone helped convert NGA from producing hardcopy products from stereo-plotters to digital products; and converting from hardcopy to digital imagery through a series of major program upgrades. He played a critical role in making NGA the technical leader in GEOINT it is today.
Keith E. Littlefield PhD
Keith E. Littlefield is recognized for his dedicated service and leadership of cutting-edge acquisition strategies that fundamentally changed the GEOINT environment.  In his 30-plus years of service, Littlefield personally led the development and fielding of major tasking, exploitation, processing and dissemination system at NGA and its predecessor organizations. He delivered some of the most transformative systems in the last two decades, helping NGA and the intelligence community maintain and grow a competitive edge over adversaries.
Dennis Moellman
For over 30 years, Dennis Moellman was a leader in spearheading the development of innovative technologies to advance the science of geospatial intelligence, from creating sensor systems for both imagery and position exploitation, to later developing a state-of-the-art imagery evaluation facility that served as a model for imagery throughout the intelligence community. His work has greatly enhanced the NGA mission for the entire community, including government, commercial vendors and foreign partners.
Source: NGA
Help IC News continue to bring you breaking news from across the IC and IC contracting landscape. Join our paid subscribers today.