NGA and AGS co-host geography conference
By Loren Blinde
August 31, 2022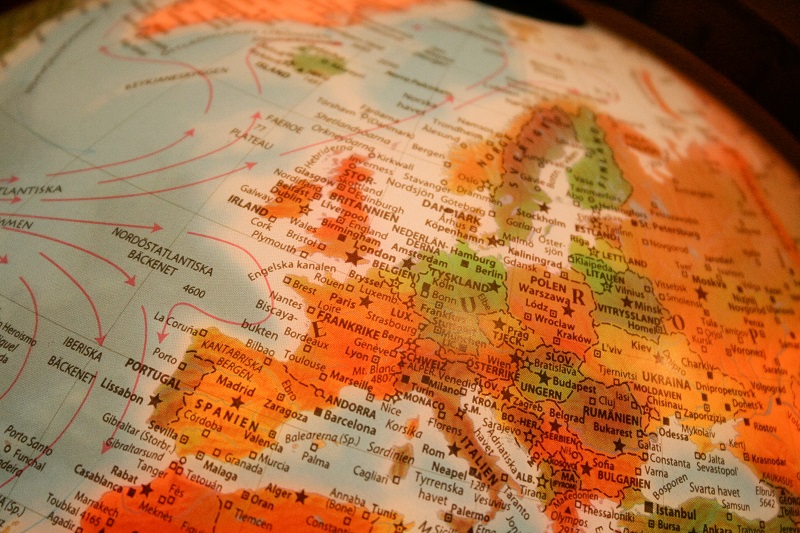 NGA co-hosted the second "Geography 2050: DC-The Discussion Continues" symposium with the American Geographical Society (AGS) July 27 in Springfield, Virginia.
The event served as a learning opportunity for geography professionals and interested attendees to learn more about current trends in geography and NGA's influence in the geography space.
Vice Adm. Frank Whitworth, NGA director, and John Konarski III, chief executive officer of the American Geographical Society, kicked off the event with opening remarks. NGA presenters covered topics such as sea ice mapping and human geography in one-hour sessions with experts in academia and featured NGA's Debbie Fugate, Ph.D., senior GEOINT authority for geography and cartography, and Macarena Ortiz, Ph.D., research and development scientist.
In his opening remarks, Konarski underscored NGA's role at the center of safety for the nation and shared the joint desire between AGS and NGA to influence geographical studies at the high school level and with Historically Black Colleges and Universities to increase career opportunities.
"Our mission demands that we bring together the most innovative minds from all different backgrounds to solve our hardest GEOINT problems," said Whitworth. "We have, and will continue to call on industry and academic teammates, as we progress with this great responsibility."
Following Whitworth's keynote, the event was split into sessions on climate change, the Arctic, resource inequality and a keynote from the geographer of the United States, Lee Schwartz, Ph.D.
Source: NGA
If you enjoyed this article, please consider becoming a paid subscriber. Your support helps keep our site ad-free.