Nazzic Keene to succeed Tony Moraco as SAIC CEO
By Loren Blinde
March 13, 2019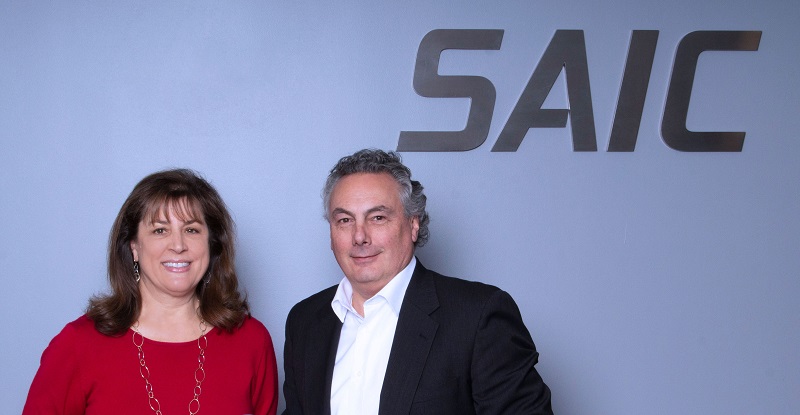 Reston, VA-based Science Applications International Corp. announced on March 11 that Tony Moraco will retire as chief executive officer effective July 31, 2019, and that its board of directors has elected Nazzic Keene, currently the corporation's chief operating officer, to succeed him.
"I am extremely proud of how SAIC has evolved as a leading technology integrator with strong financial performance, led by an excellent leadership team, and I'm very confident that SAIC will deliver sustained profitable growth into the future," said Moraco. "I am also excited that Nazzic will become our company's next CEO. She has an exceptional track-record leading the company's operations, building great teams, and growing business, most recently as the lead architect of the highly-successful Engility merger and integration. Nazzic is the best person to take the helm, accelerate SAIC's mission-focused strategy, and continue to deliver outstanding value for our customers, employees, and shareholders."
"I am humbled and honored by Tony's and the Board's confidence to lead this great company. With first-hand knowledge of SAIC's newly-strengthened scale and breadth of capabilities and our mission-driven Ingenuity 2025 strategy, I am excited about the opportunities for even greater success that are ready to be realized," said Keene. "Working with SAIC's incredible leadership team and deep bench of exceptional talent, we are well-positioned to lead the way in integrated technology solutions, own the markets we choose to serve, and make a meaningful difference for all who depend on us."
In announcing the transition, SAIC Board Chair Donna Morea said, "Because of the importance the Board of Directors places on succession planning and seamless leadership transitions, we are appreciative that Tony chose and groomed a highly-respected, highly-qualified successor. Nazzic has a deep understanding and proven mastery of how technology can be applied to further the critical missions of our government and a clear strategic vision for SAIC's growth and future success."
Morea continued, "SAIC, its customers, and its shareholders have benefited greatly from Tony's leadership, which transformed SAIC from a spin-off to a market leader named by FORTUNE Magazine as one of the World's Most Admired Companies and positioned the company to be the leading provider of integrated technology solutions. The Board looks forward to working with Nazzic to build on Tony's legacy of success and take the company to still greater heights."
Keene, a widely-respected IT industry leader with more than three decades of diversified experience in the information systems and technology services industries, joined SAIC in 2012. Since that time, she has risen through the company's ranks to lead its daily operations as its chief operating officer and to oversee the merger and integration of Engility, which became a wholly-owned subsidiary of SAIC on Jan. 14, 2019.
Previously Keene was president of the company's Global Markets & Mission sector and senior vice president for Corporate Strategy and Planning, where she played an instrumental role in the spin-off of SAIC in 2013.
Source: SAIC