NAWCWD posts intelligence exploitation and targeting RFI
By Loren Blinde
March 16, 2020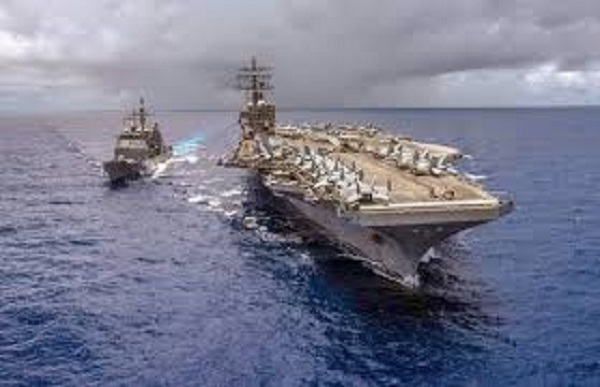 The Naval Air Systems Command, Weapons Division (NAWCWD) released a request for information for Intelligence Exploitation and Targeting Systems (IETS) on March 13. Responses are due by 10:00 a.m. Pacific on April 7.
NAWCWD, China Lake, CA, is conducting a market survey to determine the interest and capability of the Industry to participate in an indefinite delivery indefinite quantity (IDIQ) contract that focus on the development and fielding of Intelligence Exploitation and Targeting Systems (IETS) systems/prototypes related to future systems or the sustainment of deployed systems. This requirement includes two distinct fields of intelligence: Signals Intelligence (SIGINT) and Imagery Intelligence (IMINT).
OBJECTIVE
The objective is to collect information regarding potential sources capable of providing the requirements listed in the sources sought. In addition to searching the market for qualified vendors, the results of the sources sought may be utilized to determine if any Small Business Set-Aside opportunities exist per NAICS (North American Industry Classification System) 541715, small business standard of 1,500 employees. All Small Business Set-Aside categories will be considered. The Government requests that all companies, both Large and Small, submit their business size by NAICS code. If your company is a Small Business, please specify if your company is or is not each of the following: (a) Service-Disabled Veteran Owned Small Business (SDVOSB); (b) HUB Zone Small Business; (c) 8(a) Concern; (d) Woman- Owned Small Business; (e) Economically Disadvantaged Woman-Owned Small business (EDWOSB) to the Government's Contract Specialist, Aretha Jones (contact information listed above).
REQUIRED CAPABILITIES
The contractor shall deliver IETS or components in accordance with each Task Order issued under the contract. The contractor will perform systems engineering analysis, software design and product reviews, system and software development, integration, testing, installation, operation, training, sustaining engineering and help desk technical assistance.
The contractor will perform technical studies and trade-off analyses, as well as evaluations of capabilities and requirements in supporting the definition of requirements and capabilities for future  Sustainment of Common Geo-positioning System (CGS) Baseline-based IET systems and/or implementations.
Included in the delivery of these requirements will be the execution of management, scheduling, planning, monitoring, and reporting functions normally associated with Common
Geo-positioning Services (CGS) Project (CGSP) objectives and Service Program requirements.
Full information is available here.
Source: SAM