Navy posts ISR&T sources sought
By Loren Blinde
June 3, 2022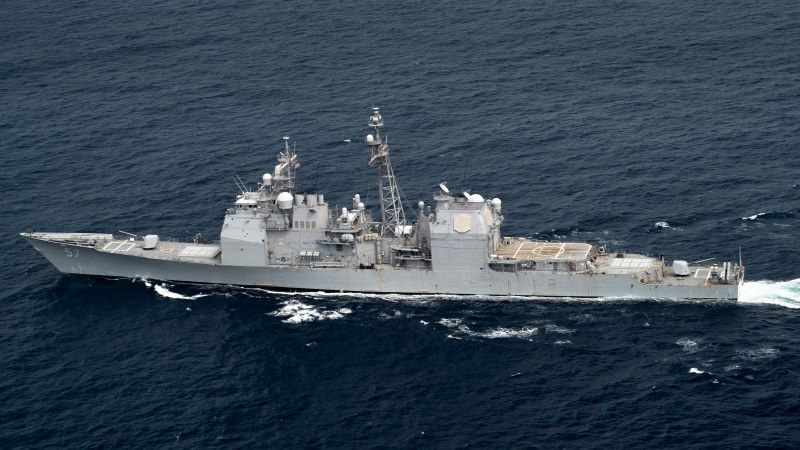 On June 2, the U.S. Navy issued a sources sought notice for Intelligence, Surveillance, Reconnaissance, and Targeting (ISR&T). Responses are due by 4:00 p.m. Pacific on July 1.
The Mission Engineering Division (40M200D) in the Mission Engineering and Analysis Department (40M000D) of the Naval Air Systems Command (NAVAIR), Naval Air Warfare Center Weapons Division (NAWCWD) supports Department of Defense (DOD) Agencies and Programs by providing research, development, testing and evaluation (RDTE), technical assistance and systems engineering in the development, testing, and fielding of future Intelligence, Surveillance, Reconnaissance, and Targeting (ISR&T) systems. The range of support provided extends from evaluation and analysis of alternatives (AoAs) and initial engineering design, to operational deployment of systems that provide image intelligence (IMINT), communications intelligence (COMINT), signal intelligence (SIGINT), and/or measurement and signature intelligence (MASINT) capabilities and services to the war fighter.
The Division serves as a focal point for defining system requirements, system design and integration plans, prototype systems development, and testing and evaluation (T&E) for Programs and/or Agencies that field systems or components that support or derive ISR&T products. Tasks described in this Performance Work Statement (PWS) focus on advanced concepts and prototype development. Technical performance obtained hereunder will be applied to the installation, testing, training, and deployment of Navy and National Community-sponsored prototype systems. Task orders issued under the anticipated contract awards will address one or more of the types of tasks described in the SOW.
The objective is to collect information regarding potential sources capable of providing the requirements listed in the sources sought. In addition to searching the market for qualified vendors, the results of the sources sought may be utilized to determine if any Small Business Set-Aside opportunities exist per NAICS (North American Industry Classification System) 541715, small business standard of 1,000 employees. All Small Business Set-Aside categories will be considered.
Review the Navy ISR&T sources sought.
Source: SAM
The right opportunity can be worth millions. Don't miss out on the latest IC-focused RFI, BAA, industry day, and RFP information – subscribe to IC News today.