Intermap wins spot on GSA schedule
By Loren Blinde
June 3, 2022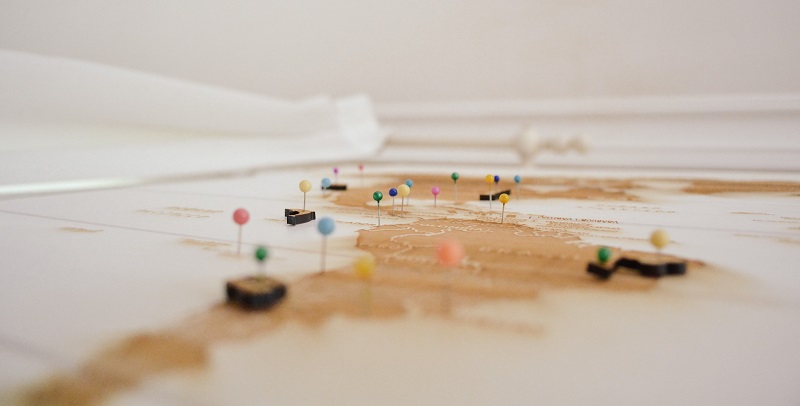 On June 2, Denver, CO-based Intermap Technologies announced it has been awarded a Multiple Award Schedule Contract (#47QTCA22D0092) by the General Services Administration (GSA), which is the centralized procurement arm of the federal government. This award gives all federal civilian agencies, the Department of Defense, and state and local governments the ability to purchase Intermap's services and solutions through the GSA Schedule.
The GSA Multiple Award Schedule, also referred to as the Federal Supply Schedule, is a long-term, U.S. government-wide contract. In 2021, the U.S. government spent $39 billion through the GSA Multiple Award Schedule program. This contract vehicle is critical for agencies to access commercial products and services for unexpected, time sensitive, and crisis events. Intermap's GSA Schedule will provide easy and efficient access to timely 3D elevation products, source agnostic processing services, IFSAR data collection technology, as well as airborne sensors and other geospatial intelligence solutions.
"We are pleased to offer our GEOINT solutions through a Prime Contractor position on the GSA Schedule," said Patrick Blott, Intermap's chairman and CEO. "Timely 3D Geospatial data is a critical tool for government agencies to better understand their terrain environment and inform strategic and tactical decision-making. The GSA schedule significantly extends the reach and availability of Intermap's products and services."
Intermap is a worldwide leader in geospatial solutions with a long history of government contract work. The Company has operated in over 61 countries around the world, helping build critical geospatial infrastructure and enabling partners to make planning decisions affecting national defense, topographic mapping, disaster mitigation, resource allocation, transportation, power management, environmental monitoring, smart city integration and public safety. The GSA Schedule will enable government agencies that did not have a contracting vehicle to acquire Intermap data, solutions, collection, and GEOINT services.
Intermap's products and services are also available through contracts with the U.S. Geological Survey GPSC4, NOAA Shoreline Mapping Support Services and NGA Janus Geography. Additional contracting vehicles include NASA SEWP-V, U.S. Army CHESS ITES-3H and ITES-3S, U.S. Navy SPAWAR C-2 and SeaPort NxG, NIH CIO-CS, DHS FirstSource II and ITES-SW2.
Source: Intermap
Your competitors read IC News each day. Shouldn't you? Learn more about our subscription options, and keep up with every move in the IC contracting space.