NAVWAR posts USMC METMF(R) NEXGEN RFI
By Loren Blinde
December 27, 2019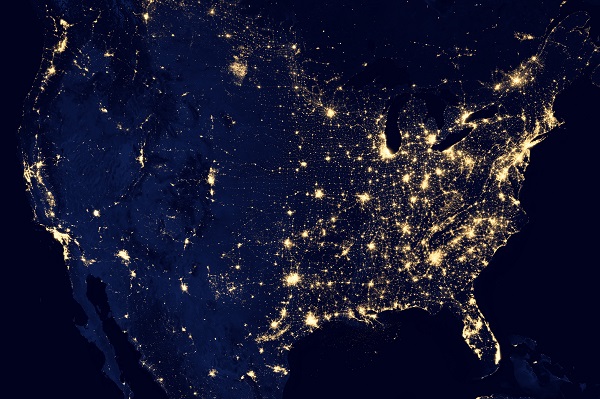 On December 20, the U.S. Navy posted a request for information for a meteorological satellite subsystem. Responses are due by 12:00 p.m. Pacific on February 19.
The Naval Information Warfare Systems Command (NAVWAR), in support of the Program Executive Office, Command, Control, Communications, Computers and Intelligence (PEO C4I) Battlespace Awareness and Information Operations (PMW 120) Program Office, have a requirement for a replacement Meteorological Satellite Subsystem (MSS) for the existing U.S. Marine Corps (USMC) Meteorological Mobile Facility (Replacement) Next Generation (METMF(R) NEXGEN) system.
The replacement MSS must provide an L-, S-, and X-band Direct Read Out (DRO) capability to allow Fail-over access to a Joint Polar Satellite System (JPSS) heritage satellite in the event that local Electromagnetic Interference (EMI) inhibits access to a Polar-orbiting Operational Environmental Satellites (POES) heritage satellite. The L-, S-, and X-band DRO capabilities of the replacement MSS must be comparable to the L- and S band DRO capabilities provided by the existing MSS. Delivery of 1 First Article Test (FAT) Unit and 15 production units is anticipated. Furthermore engineering services are also required as part of this contract.
Based on the results of market research, this procurement will not be a small business set aside. NAVWAR intends to issue a Firm Fixed Price (FFP) contract for the FAT unit in the base year, an FFP CLIN in option year 1 for 15 production units, and a Cost Plus Fixed Fee (CPFF) CLIN in Option year 2 for Engineering Services and Other Direct Costs. The Request For Proposal (RFP) is expected be issued in January 2020 with an anticipated award date late in May 2020. A draft Request for Proposal (RFP) is available for review and comments/questions. A draft SOW will be forthcoming.
Full information is available here.
Source: SAM