NAVAIR seeks MQ-9 situational awareness system
By Loren Blinde
February 20, 2020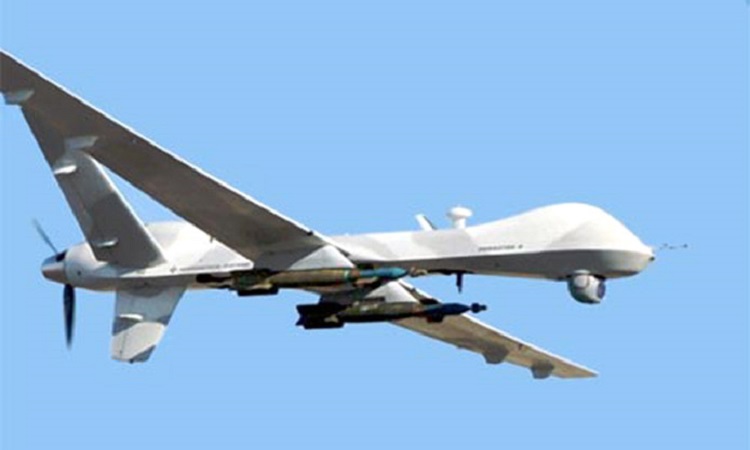 On February 19, the U.S. Naval Air Systems Command (NAVAIR) posted a sources sought notice for an MQ-9 situational awareness information system. Responses are due by 4:30 p.m. Eastern on February 26.
The Naval Air Systems Command, Unmanned & Weapons Procurement Department (AIR 2.4.2.1), Patuxent River, MD announces its intention to procure a Tactical Situation (TACSIT) tool known as Zeus or its equivalent, to increase the situational awareness, safety of flight and mission execution of MQ-9 Reapers currently operating under a United States Navy Contract. The Zeus TACSIT tool is a critical component of the MQ-9 Weapons System and is an integrated software environment consisting of: 1) Multi Source Correlator Tracker (MSCT) System, 2) Tactical Display Framework (TDF), and 3) the Meridian centralized imagery service. The planned award for Zeus is July 2020.
The results of this Sources Sought will be utilized to determine if the required product exists in the marketplace and if any Small Business Set-Aside opportunities exist. All Small Business Set-Aside categories will be considered.
Program Background
The United States Marine Corps (USMC) has a requirement for Group 5 Unmanned Air Systems (UAS) Intelligence, Surveillance, and Reconnaissance (ISR) Services and Persistent Strike capabilities. NAVAIR has an existing contract providing the USMC with Contractor-Owned/Contractor-Operated (CO/CO) Group 5 UAS ISR Services, however this approach does not satisfy the Persistent Strike capabilities. As such, in order to provide both the ISR Services and Persistent requirement, NAVAIR intends to establish a Government-Owned/Government-Operated (GO/GO) approach.
In preparation for the establishment of the GO/GO approach, USMC pilots are being trained on United States Air Force (USAF) MQ-9 Reaper Systems that includes the Zeus TACSIT tool.  To ensure a seamless transition for USAF and USMC pilots' from the USAF MQ-9 System to the USMC's MQ-9 System, there is a requirement to procure the Zeus TACSIT tool or its equivalent.  The Zeus TACSIT tool or its equivalent will ensure interoperability and enhance the overall safety and efficiency of the USMC's MQ-9 System. 
Full information is available here.
Source: SAM