Army posts PM DCGS-A RFI
By Loren Blinde
February 20, 2020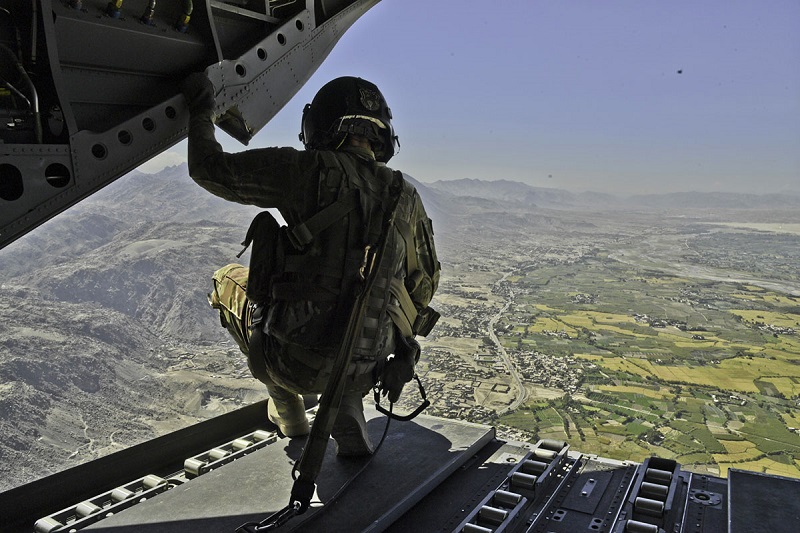 On February 19, the U.S. Army posted a request for information on behalf of Project Manager Distributed Common Ground System-Army (PM DCGS-A). Responses are due by 4:00 p.m. Eastern on March 19.
Army Contracting Command – Aberdeen Proving Ground (ACC-APG) in support of the Program Executive Office Intelligence, Electronic Warfare, and Sensors (PEO IEW&S), Project Manager Distributed Common Ground System-Army (PM DCGS-A), is conducting market research to identify commercial items to satisfy required United States Forces – Afghanistan (USFOR-A) capabilities for data management, ingestion, and analytics supporting the mission inside of Afghanistan. The Government invites all business and academic organizations to respond to this RFI notice.

Vendors are not required to respond to this announcement but may do so at their own cost. The United States Government will not pay for information requested nor will it compensate any respondent for any cost incurred in developing information provided to the United States Government.
The Government does not intend to hold an Industry Day in accordance with this RFI.  
Current Capability
The current capability is provided by a single vendor as a turn-key solution that includes hardware, software, and services. The incumbent is Palantir USG, Inc.
Note: The combined solution is able to support a minimum of 200 concurrent users, as a baseline and sustained level of capability.
Hardware: The hardware infrastructure is Vendor-owned, operated, and maintained. The Vendor has/will determine the appropriate hardware footprint in CONUS and/or OCONUS to maintain high availability (99% or better) with continuity of operations, and high quality of service for the end-users currently in Afghanistan and Kuwait. The current hardware footprint is dynamic and is based on user demand and mission needs. In general, the current capability is hosted on commodity hardware, tactical servers, and in a cloud environment from over 10 locations world-wide. The current solution stores tens of millions of enriched data objects accumulated over the course of a decade, and processes thousands of new objects each day.
Software: Enterprise Data Warehouse and Analytics software with intelligence workflows and tools that support rapid collection/analysis of all combat information. Includes rapid analysis of Improvised Explosive Device (IED) threats to maneuver forces and the targeting of IED groups/networks threatening United States/International Security Assistance Forces (US/ISAF). Includes robust, customized search and discovery functionality that allows analysts to rapidly fuse numbers data sources such as biometrics, exploitation, and threat networks diagrams collectively. The software provides powerful, intuitive & geospatial functionality including geo-searches, heat-mapping and density plotting for military users in the battle space. The capability integrates, visualizes and analyzes lED threats to US, Coalition, and ISAF forces.
Services:  The current capability is accredited to operate on Unclassified, SOFNET-S, JIANT, SOCRATES, and SIPR networks. The vendor is responsible for attaining and maintaining accreditations (Approval to Operate). The current capability also supports FSRs in Afghanistan to maintain availability of the hardware and software, integrate new data sources, and troubleshoot any issues with the capability.  The current capability also supports CONUS and OCONUS based training for deploying or deployed Soldiers.  Training is provided on an ad-hoc and routine basis as units rotate into theater every 6-9 months.   Additionally, the vendor provides 24/7 help desk support to its supported users from CONUS location/s.
Full information is available here.
Source: SAM