Maxar and Umbra announce GEOINT partnership
By Loren Blinde
February 15, 2023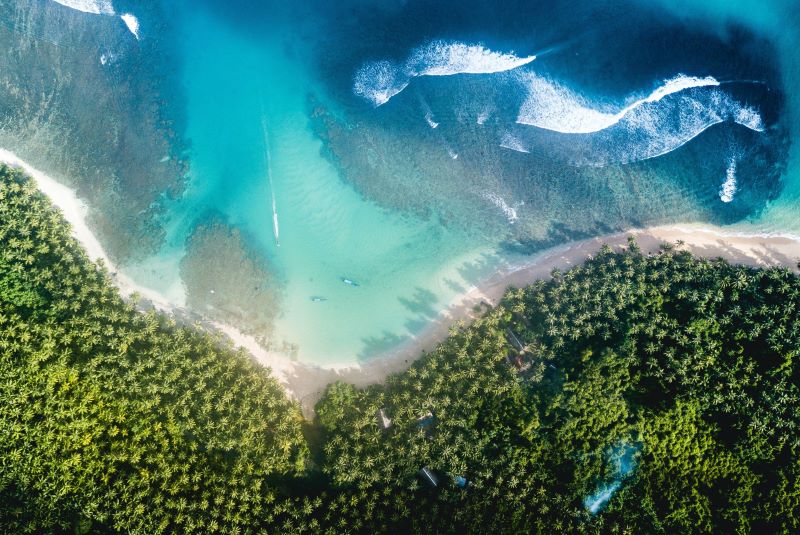 On February 14, Westminster, CO-based Maxar Technologies, provider of comprehensive space solutions and secure, precise, geospatial intelligence, and Santa Barbara, CA-based Umbra, a technology company, announced an agreement to provide Maxar with dedicated capacity from satellites in Umbra's synthetic aperture radar (SAR) imagery constellation, making that data available in Maxar's portfolio of Earth Intelligence products and services.
The combined offering, which is expected to be available starting in Q2 2023 and be fully integrated by 2024, will represent the most advanced multisource geospatial intelligence solution for a wide range of government and commercial missions. Maxar will provide customers with assured access to the highest resolution commercially available Earth observation data taken day and night and in all weather conditions. This capability will also augment the high-revisit capabilities of WorldView Legion, Maxar's next generation satellite constellation, enabling customers to see change in near real-time.
"Maxar and Umbra are breaking new ground for the geospatial intelligence industry with this multisource offering—though optical and SAR imagery are highly complementary, collection management across these sources has historically been siloed," said Dan Jablonsky, Maxar's president and chief executive officer. "By integrating dedicated capacity from Umbra satellites into our secure ground infrastructure, we can help our Access customers derive real-time insights from the highest resolution electro-optical and SAR data in the industry. Once combined with Maxar's best-in-class geospatial analytics capabilities, this data will help customers more easily achieve mission success, particularly for defense missions."
Maxar and Umbra have complementary capabilities that enable the delivery of the most advanced commercially available SAR data. Umbra's SAR satellites can see through clouds, smoke and total darkness with industry-leading resolution, licensed down to 13 cm. Maxar will leverage decades of SAR processing expertise, as well as its own high-resolution optical imagery and 3D datasets, to further enhance the original SAR data and deliver more actionable insights.
"We are thrilled to partner with Maxar and integrate our industry-leading SAR data into their platform. Maxar is a world-renowned Earth Intelligence provider, so for Umbra to be chosen as their first ever SAR dedicated access partner is a huge vote of confidence both for Umbra and for the overall value that SAR data brings to customers," said David Langan, Umbra's co-founder and chief executive officer.
"This agreement will energize commercial SAR utilization world-wide and will support Umbra's ambitions of building and growing a robust commercial business case," said Gabe Dominocielo, Umbra's co-founder and president.
Umbra's SAR data will first be integrated into Maxar's Rapid Access Program (RAP) platform, which provides customers with a secure web interface to virtually task Maxar's high-resolution satellites through on-demand access windows.
Source: Maxar
Stay in the know with breaking news from across the IC and IC contracting landscape by becoming a paid subscriber to IC News. Your support makes our work possible.