ManTech wins $82M contract to support unmanned ISR aircraft innovation
By Loren Blinde
November 14, 2019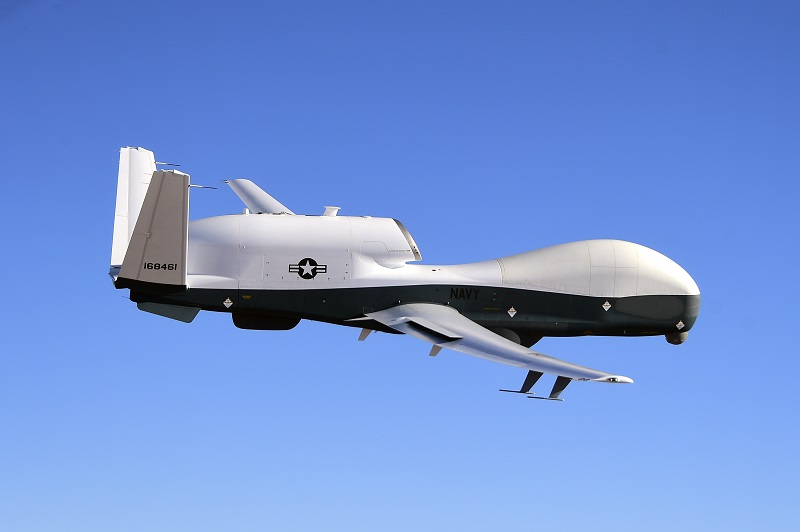 Herndon, VA-based ManTech announced on November 13 that it has been awarded a five-year $82 million prime task order to provide analysis, research and development support for the U.S. Naval Surface Warfare Center Crane Division in support of Naval Air Systems Command (NAVAIR) unmanned aircraft (PMA 262). ManTech was awarded this contract under the Department of Defense Information Analysis Center's (DoD IAC) Multiple Award Contract (MAC) that allows for competition at the task order level. These DoD IAC MAC task orders are awarded by the U.S. Air Force Installation Contracting Center (AFICC) to ManTech for work to be performed for various U.S. military organizations.
"Through this successful re-compete, ManTech is Bringing Digital to the Mission to innovate next generation intelligence, surveillance, and reconnaissance, electronic warfare, mission systems, and survivability systems for NAVAIR," said Matt Tait, President of ManTech's Mission Solutions and Services (MSS) Group. "These systems will deliver near real-time intelligence that ensures situational awareness and combat readiness for U.S. forces on the sea, the ground and in the air."
The cost-plus-fixed-fee task order was awarded under the DoD IAC MAC, Pool 1. ManTech won a seat on the IAC MAC contract in 2018. Under this new task order, ManTech will support DoD IAC's mission by enabling collection, analysis, synthesizing/processing, and dissemination of Scientific and Technical Information (STI) in the areas of analysis, research and technology development to advance sophisticated capabilities of MQ-4C Triton systems.
Comparable work may include support for the U.S. Navy's MQ-8 Fire Scout autonomous helicopter, the MQ-25 Stingray aerial refueling drone, and U.S. Air Force unmanned platforms. This will assist a variety of USAF and DoD customers to discover hidden correlations, better understand data analysis results, and make more informed decisions. The work will be performed primarily at ManTech's facility in Crane, Indiana.
Source: ManTech