Lockheed Martin, Juniper Networks demonstrate mission-aware routing
By Loren Blinde
February 24, 2023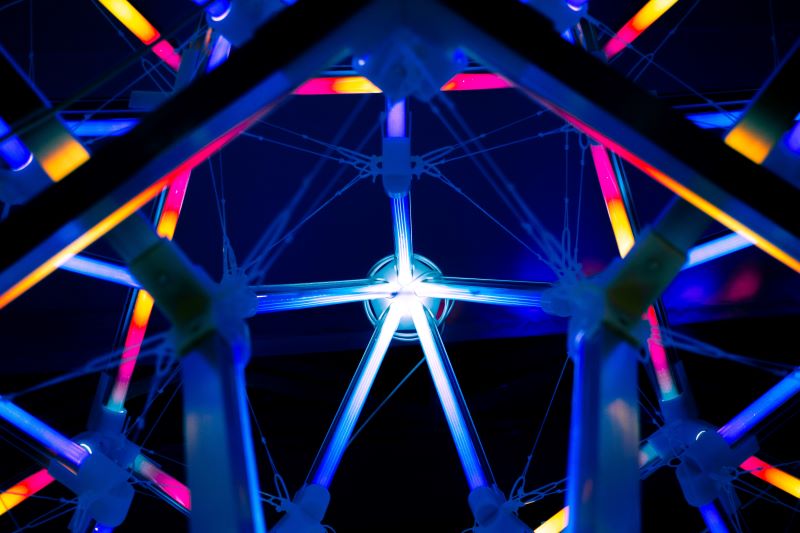 Lockheed Martin of Bethesda, MD, and Juniper Networks of Sunnyvale, CA, successfully demonstrated mission-aware routing technology that will streamline and prioritize the flow of critical information from contested, remote environments to commanders stationed around the globe by connecting Lockheed Martin and Juniper products to create a hybrid software-defined wide-area network (SD-WAN) solution.
The mission-aware routing technology optimizes data flow to ensure commanders receive more important information first, securely and in real-time with 5G.MIL connectivity. The information is prioritized based on data content, information exchange requirements and mission phase priorities. It is delivered over available data links in a heterogeneous "network of networks," including tactical links.
The technology demonstrated it could withstand the connectivity challenges inherent to military environments. In the lab environment, the companies cut off primary communication channels, and the solution successfully rerouted the information through secondary links, verifying its resiliency in the face of jamming or other adverse conditions.
"In the face of 21st century security challenges, military commanders need access to the most critical information and to trust that it's going to be delivered securely and on time, no matter the circumstances. By combining our secure 5G.MIL technologies with Juniper's industry-leading SD-WAN solution and routing capabilities, Lockheed Martin is delivering resilient, intelligent communications that keep our customers ahead of evolving threats," said Dan Rice, vice president of 5G.MIL programs at Lockheed Martin.
"Sending and receiving secure mission-critical information in real time is paramount for the military to achieve positive mission outcomes," said Greg Bourdelais, area leader, federal sector at Juniper Networks. "We are proud to partner with Lockheed Martin to empower military leaders with industry-first AI-driven networking capabilities and communications that remain connected across a variety of challenging environments experienced by the military around the world."
Source: Lockheed Martin
Like IC News? Then please consider subscribing. You'll get full access to our searchable library of 10,000+ articles, plus new articles each weekday.