LMI hires Dennis Bowden to support Intelligence Community initiatives
By Loren Blinde
December 17, 2013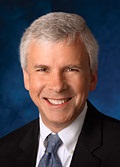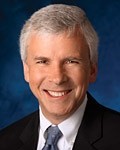 LMI has hired longtime Intelligence Community (IC) veteran Dennis Bowden to serve as a director in LMI's corporate business development unit, in which he will support efforts to bring all of LMI's capabilities to the members of the IC.
"Dennis Bowden's depth and understanding of the Intelligence Community complements LMI's strong functional capabilities as we seek to assist intelligence organizations in addressing the complex problems they face," said LMI executive vice president, Dr. William Moore. "We are extremely pleased that Dennis decided to join LMI."
Bowden brings to LMI 26 years of experience in the intelligence arena working for Directorate of Intelligence at the Central Intelligence Agency, with a deep expertise in policy-making support, analytic tradecraft, program development, and the integration of technical collection systems and analysis. His last assignment with the Agency was as Director in the Office of Policy Support.
Upon retiring from the Agency, Bowden joined Booz Allen Hamilton as a senior associate in the analytics capability area supporting both civil and security markets with an emphasis on the Agency and the Office of the Director of National Intelligence.
Bowden holds a master's in political science from Indiana University, and a bachelor's degree in international studies from Bradley University. He serves as an adjunct professor in the Missouri State University's Department of Defense and Strategic Studies.