NGA awards Leidos/SAIC $13.3 million contract to support aeronautical text production
By Loren Blinde
December 26, 2013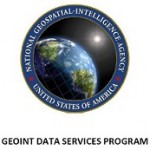 The National Geospatial-Intelligence Agency (NGA) has awarded a contract worth as much as $13.3 million to Leidos (formerly a portion of SAIC) to provide geospatial intelligence data services related to aeronautical information that will support "flight safety of navigation."
The Foundation GEOINT Group within the NGA, known as S2, provides — with the help of a commercial vendor — services required for "Flight Information Publications" (FLIP) texts; FLIP DVDs; aeronautical translations and aeronautical source processing services.
"Due to the critical nature of the Safety of Navigation mission, the Contractor shall have business continuity plans to sustain production," says an unclassified statement of work published by the NGA.
"NGA requires a service to translate foreign aeronautical documents into English, using accurate aeronautical terminology and phraseology," the SOW continues. "The primary languages to be translated include French, Spanish, Portuguese and German. Non-primary languages include Japanese, Swedish, Korean, Vietnamese, Hebrew, Bosnian, Croatian, and Serbian."
Leidos/SAIC will help maintain the FLIP text products through a combination of automated digital extractions, manual data entry and graphic insert procedures and processes, the statement of work says.
The fixed-price contract awarded to Leidos on December 17 calls for a one-year base period of performance plus three one-year options. Further information is available from Melissa Kasate, of the NGA, at 314-676-0218 or melissa..kasate@nga.mil.