L3Harris unveils RO-X tactical radio
By Loren Blinde
May 24, 2022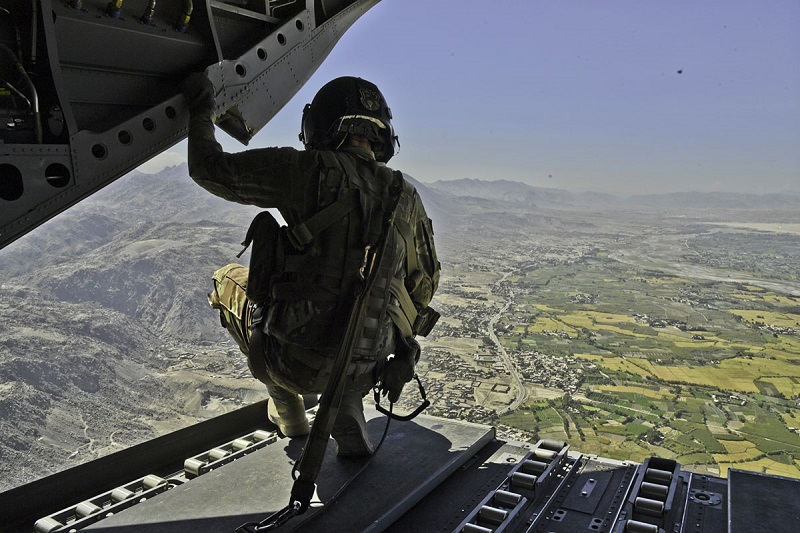 On May 18, Melbourne, FL-based L3Harris Technologies announced that it has introduced the most advanced handheld satellite radio operating within the U.S. Space Force's Distributed Tactical Communications Systems.
The next-generation RO-X tactical radio transmits and receives voice and GPS over a single antenna, with a full keypad and color display to provide a user-friendly interface to create, send and read messages. Building off of the successful fielding of 15,000 RO satellite radios, the next-generation RO-X delivers improved, embedded messaging and situational awareness without requiring established ground infrastructure.
"Situational awareness is key to success in the modern battlespace," said David Kornick, president, intelligence and cyber, L3Harris. "Now, everyone with an RO-X in their hand can add to their team's intelligence in real time."
The RO-X is designed to be used by any tactical unit in need of reliable, satellite-enabled radios with secure "walkie-talkie" connection speeds. Leveraging the Distributed Tactical Communications System (DTCS) provided by the USSF Enhanced Mobile Satellite Service (EMSS) office, RO-X users can place receive calls remotely from the radio, including to smartphones and tablets via a push-to-talk application and embedded Wi-Fi. Once the satellite connection is established, the radio maintains the link to achieve near instantaneous Push-To-Talk capability.
The next-generation RO-X system complements L3Harris' Falcon radio product line, which has delivered network-centric communications to more than 700,000 troops around the world. With more than six decades of tactical expertise and more than 1 million radios deployed, L3Harris is the global technology leader connecting ground, sea, air and space with reliable, secure mission-critical tactical communications.
Source: L3Harris
Like IC News? Then please consider subscribing. You'll get full access to our searchable library of 10,000+ articles, plus new articles each weekday.