L3 to deliver modernized ISR sensors with next-generation accuracy
By Loren Blinde
October 10, 2018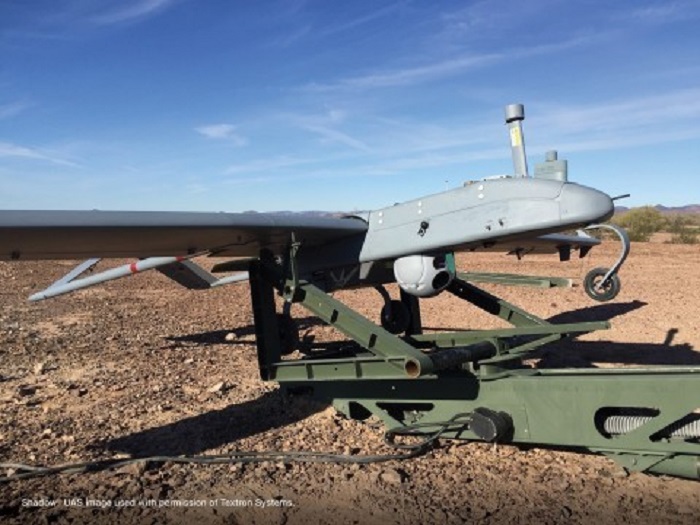 New York, NY-based L3 Technologies announced on October 8 that it has been awarded an indefinite-delivery/indefinite-quantity (ID/IQ) contract valued at up to $454 million from the U.S. Army for the next-generation WESCAM MX-10D electro-optical/infrared and laser designator (EO/IR/LD) sensor suite. These modernized ISR systems operate from the Army's Tactical Unmanned Air Systems Shadow UAV (RQ-7Bv2) and provide an advanced capability to collect critical information for use by all members of an air-ground maneuver team. This is a five-year contract, with an option for the U.S. Army to extend for an additional five years.
"L3's WESCAM imaging and targeting turrets deliver the highest-precision situational awareness to our customers to help them overcome emerging regional and global threats," said Christopher E. Kubasik, L3's chairman, chief executive officer and president. "We are focused on developing new state-of-the-art multi-domain C6ISR technologies in support of the U.S. Army's Modernization Strategy."
"The MX-10D is proven and successfully operational on the Shadow," added Jeff Miller, corporate senior vice president and president of ISR Systems. "This win secures L3's prime position on a major platform in the UAV space and expands our growth opportunities for international EO/IR users considering surveillance and targeting upgrades."
L3 will continue to invest in research and development as the U.S. Army will be evaluating options for its next-generation Future Tactical Unmanned Aircraft System (FTUAS) program, the replacement for Shadow, targeted for 2025.
Source: L3