Intermap secures new 3D data exploitation contract
By Loren Blinde
September 11, 2023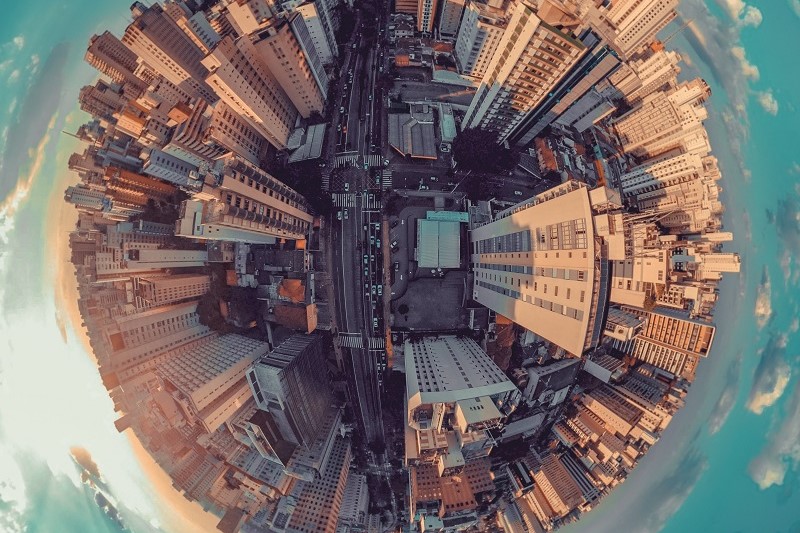 On September 7, Denver, CO-based Intermap Technologies announced a contract to supply its latest high-precision NEXTMap elevation data to a global spacecraft/launch/communications operator to be used for simulation, regulatory compliance and global situational awareness, including ground station RF interference modeling. Intermap leverages its commercial archive of 3D geospatial data, the world's largest, and proprietary AI/ML software and processing algorithms to empower its clients with critical as-a-service infrastructure they can easily use to solve various terrain, sub-surface and space-based applications.
According to the company, Intermap's seamless elevation models are increasingly needed by satellite operators around the world as terrestrial infrastructure and services are developed. Intermap's NEXTMap digital elevation models, provisioned with market leading proprietary software and services, provide clients with consistent, uniform, accurate 3D information anywhere on Earth. For Intermap's space industry customers, these new capabilities enable near real-time assessments of line of sight, field of view and RF transmission and interference for multiple prospective ground station locations.
"Not even rockets can launch today without precise 3D data. With this award, Intermap becomes a critical supplier for civil, defense and commercial customers in a rapidly expanding space and digital twin simulation industry," said Patrick Blott, Intermap chairman and CEO. "Our highly precise global 3D models and vertically targeted exploitation software will be instrumental in supporting the future of advanced insurance, communication, navigation and transportation."
Intermap's sensed elevation data is a non-synthetic 3D global product. The company's patented processing and seamless mosaics provide clients with key information that synthetic data fails to provide when creating precise digital twins for critical commercial, scientific and military applications. A rapid increase in Low Earth Orbit (LEO) satellites, especially those providing broadband internet connectivity, requires corresponding ground station infrastructure to control the satellites as well as relay the data being sent through them. Intermap's models and supporting tools allow LEO constellation operators to quickly monitor, assess and report ground stations for performance, safety, suitability and regulatory compliance.
Source: Intermap
Stay in the know with breaking news from across the IC and IC contracting landscape by becoming a paid subscriber to IC News. Your support makes our work possible.