Intelligent Waves announces Signify collaboration
By Loren Blinde
May 3, 2023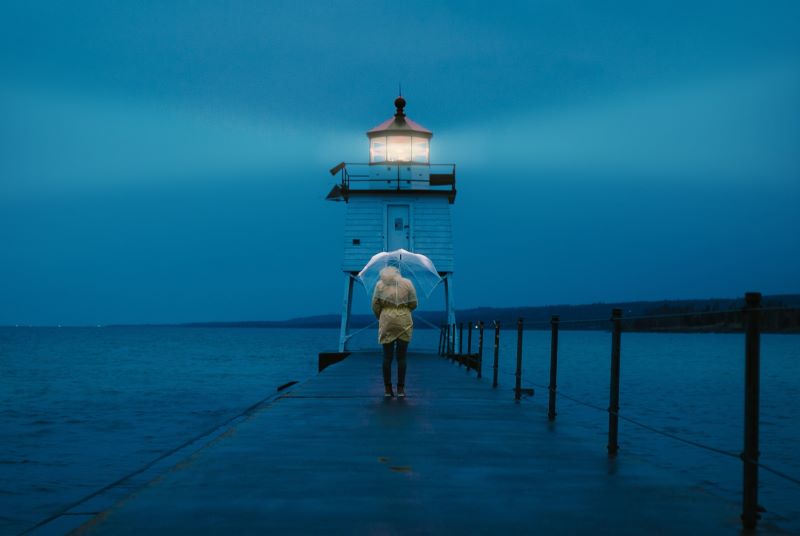 Intelligent Waves (IW), based in Reston, VA, announced on May 2 that it has entered into a strategic technology collaboration, integrating Trulifi by Signify technology with IW's GRAYPATH (GP) solution, developing an obfuscated, Non-RF solution that enhances the mission of the next-gen warfighter and battles.
For decades, the United States has been at war with adversaries where our military's superior C4I capabilities allowed us to communicate uncontested across all domains of warfare with little resistance. As we enter a new era of warfare with near-peer adversaries we find ourselves communicating in highly monitored and contested environments. This new era allows the detection, identification, interception, and denial of network communications methods we have relied upon for decades.
With IW's GRAYPATH solution plus Trulifi by Signify, military forces on the ground can communicate outside of the radio spectrum, enabling critical communications between dispersed locations without deconfliction of the spectrum.
GRAYPATH Next-Generation enables the obfuscated transmission of sensitive data over any transport method native to any current airfield communication package, but it also enables transmission within host country communications networks that may be available during FEAS operations. GP additionally operates via asymmetric routing, ensuring the highest level of redundant communications by employing all transport paths simultaneously.
As a result, smaller, low bandwidth dishes can be combined, ultimately increasing bandwidth, which allows high-speed communications that would not otherwise be possible until larger communication packages were employed, resulting in better reporting of photos, videos, and other information to commanders.
Chief Strategy Officer of Intelligent Waves John Hammes said, "Intelligent Waves is thrilled to incorporate Signify's light-based communication solution with our award-winning cyber defense platform, GRAYPATH, which currently serves the most demanding and secure special operators in austere environments, and we look forward to integrating Trulifi by Signify into our existing platform."
LiFi technology, a two-way wireless connection enabled by light, allows for reliable high-speed data transmissions. Instead of radio, invisible light is used for communication, making the connection impervious to jamming. The integration with GRAYPATH provides low probability detection, and low probability intercepted communications from an enterprise to an operational environment.
Using GRAYPATH, users can employ several methods of transport simultaneously while utilizing the quantum-resistant routing and encryption techniques to grant operators freedom of movement in the cyber realm. Signals from electromagnetic sources are eliminated when LiFi is implemented in an operational environment, providing users with a fast and easy to deploy and wire-free solution that is both time-efficient and secure, reducing the likelihood that they will be intercepted, jammed, or disrupted by adversaries.
Source: Intelligent Waves
Stay in the know with breaking news from across the IC and IC contracting landscape by becoming a paid subscriber to IC News. Your support makes our work possible.