IC might hand out grants up to $400,000 per year to 5-7 educational institutions
By Loren Blinde
January 6, 2014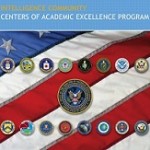 The Defense Intelligence Agency has announced the availability of approximately $2.8 million in grant monies that might be made available to five to seven educational institutions which can offer courses and encouragement to students who might eventually make their careers in the intelligence field.
The agency's office of training, education and development, in conjunction with the Intelligence Community Centers of Academic Excellence, issued a broad agency announcement (BAA) on January 3 alerting the academic community to these potential grants.
"Eligible institutions are encouraged to submit proposals that offer innovative ideas to establish/enhance a Center of Academic Excellence program which will create, attract, and sustain a robust and knowledgeable pool of student applicants that could become available for internships and or direct hire into an intelligence career fields," explained the DIA's notice.
Information about these specific grants can be found at the federal government's Web site devoted to grants (www.grants.gov). Specifics about these academic grants can be seen by clicking here. Submissions are due by March 15, 2014.
The Intelligence Community Centers for Academic Excellence (IC CAE) is a congressionally-mandated program. "Its purpose is to develop a cadre of qualified intelligence professionals to carry out America's long-term National Security initiatives by sharing a competitive, knowledgeable and diverse workforce through the provision of multi-year grants to colleges and universities," says the notice.
The grants that will be awarded to regionally accredited colleges, universities or other four-year degree-granting institutions will be for not more than $400,000 per institution per year, and for no more than five years. However, no cost sharing by the education institution will be required.
Further information is available from Stephen Lee at stephen.lee@dodiis.mil.