Solving the Problem of Data Overload
By Loren Blinde
April 20, 2021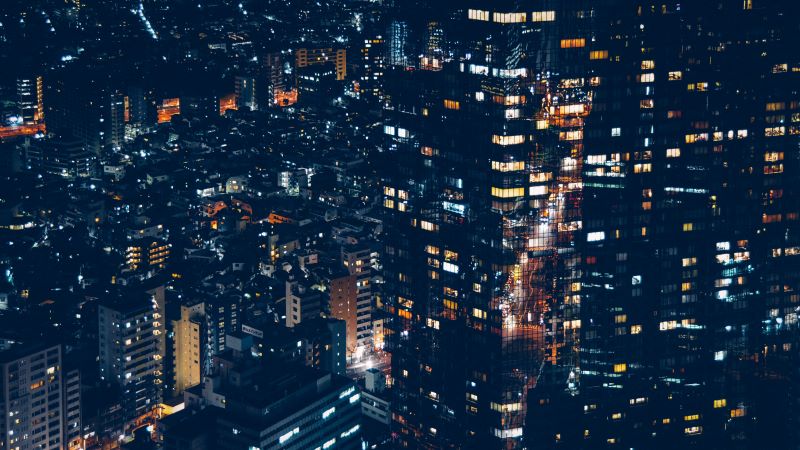 From IC Insider MAG Aerospace
MAG Aerospace has teamed with SAS to deliver actionable data in near real-time
In today's digital age, the ability to effectively and efficiently collect massive amounts of data holds both promise and peril for modern warfare.
Rapid advances in technology, including new sensor applications and AI-enabled computing, have massively expanded the volume of relevant data presented to military decision-makers. Surveillance data can now be gathered with increased precision at much higher altitudes in smaller form factors, a technical phenomenon that has resulted in the rapid and greatly impactful influx of ISR (Intelligence Surveillance and Reconnaissance) technologies and applications.
At the same time, this unprecedented tactical advantage is accompanied by an equally unprecedented challenge – the need to organize, process, and analyze massive volumes of data. Referred to as PED (processing, exploitation, and dissemination), there is a growing operational need to be able to use the vast amount of available data to identify key moments of tactical opportunity.
"For the first time in human history, we are facing the challenge of having too much information," says Joe Fluet, Chairman and CEO of MAG Aerospace, which specializes in ISR services and supports a range of customers, including Department of Defense, the United Nations, multiple COCOMs, and friendly foreign governments. "On a three-hour mission, MAG might gather ten or 15 Terabytes of data, which is an unimaginable amount of information. Unless we can distill this information into something that is processable and useable by human beings, it's of no good."
MAG is among a handful of surveillance-oriented defense firms confronting an ever-increasing need for PED capabilities. Depending on the mission, this may include sifting through hours of video feeds to identify five minutes of enormous value for tactical commanders, or discerning sensor returns such as Synthetic Aperture Radar return renderings, data acquired through EW or Cyber technologies, still photos or other forms of SIGINT gathered information.
 Actionable information in time to make a difference
To meet this challenge MAG has partnered with SAS, a pioneer in the development of analytics software based in Cary, North Carolina. By combining MAG's tactical expertise and operational knowledge with SAS's ability to utilize machine learning to sift through large amounts of data and disseminate actionable information, the two are working to provide real-time options for the military Services.
"MAG does a lot of innovation and operational work in the area of PED, information assurance, and AI-enabled computer processing. We knew that to meet the ever-growing need for data analytics, and to meet the needs of our customers not just today, but well into the future, we needed a technology partner," Fluet explained. "With SAS, we can do this. We can deliver the solutions our customers need."
Today, on board MAG ISR aircraft, it is possible to move analytics to the edge to accelerate the PED process through the integration of SAS streaming analytics.  Moreover, this can happen in an automated manner, expediting and improving PED to inform commanders with their most-needed information in seconds.
Applying data science to improve analytic accuracy and efficiency
As data is captured by the sensor – whether a full motion video sensor, a SIGINT sensor, an audio device, or any other gateway device – it is consumed through the streaming engine where a multitude of algorithms are applied to prioritize the value of the information. In-stream geo-fencing capabilities are applied to sensor data to identify and generate alerts when specific entities enter, leave, or transit the field of view or coverage area of the sensor. Sequence of events and patterns are captured and quantified to take action and generate alerts when a specific pattern of events is detected. Machine learning, deep learning, and Natural Language Processing (NLP) algorithms execute in-stream, at milli-second rates with minimal latency, to identify and classify objects of interest in videos and images, detect anomalies in structured data, identify known "fingerprints" or signatures of interest, and generate context from textual data.
"At MAG, we live by the words 'Serve. Win. Perform.' We know that by providing our customers innovative and efficient solutions – in this case getting them information faster and in the most-usable manner – we are helping to save lives, time, and money," Fluet said.
Learn more about data dissemination and about MAG's full offering of C5ISR services. Visit www.magaero.com/ to learn more.
 About MAG Aerospace
Fairfax, VA-based MAG Aerospace is a leader in providing and enabling real-time situational awareness to help its customers make the world smaller and safer. MAG delivers full spectrum C5ISR Services (integration, operations, training, and technical services) and other specialty aviation to federal, international, civilian, and commercial customers around the world. MAGaero.com // @MAGaerospace
About IC Insiders
IC Insiders is a special sponsored feature that provides deep-dive analysis, interviews with IC leaders, perspective from industry experts, and more. Learn how your company can become an IC Insider.