Playing Offense Against Networked Synthetic Narcotics Trafficking Syndicates Mapping, Assessing, and Precision Targeting Using Network Graphs
By Loren Blinde
May 16, 2022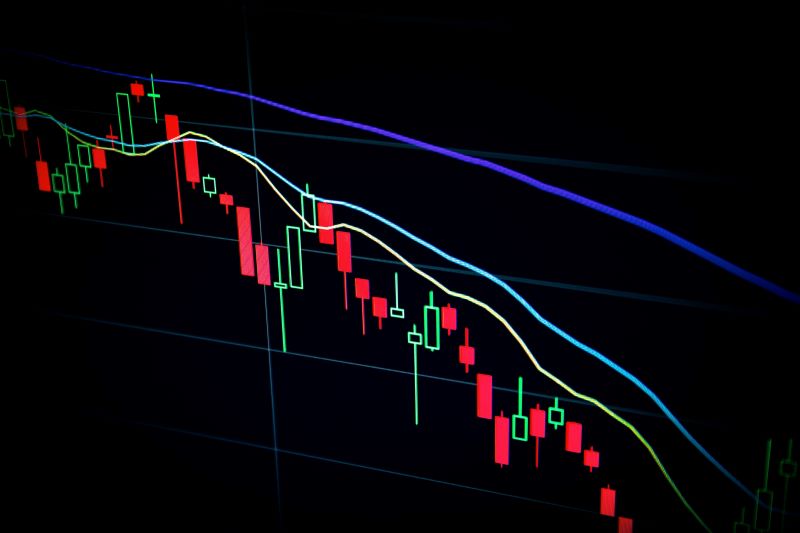 From IC Insider Siren
By Dr. Ryan Clarke, Siren Asia
The Strategic Value of Network Graphs
In order to enable a full strategic understanding of the emerging national security situations which involve international complex group structures, multi-domain network graphs are essential. Network graphs represent the most effective method for aggregating data from multiple sources, distilling down complexity, and representing key strategic intelligence information in the most high-fidelity form for precision targeting applications. This is Siren's unique vision for the future of national security technology and for our shared future more broadly.
Nueva Generacion Cartel and Wuhan-Based Pharmaceutical Companies Produce Synthetic Narcotics in Mexico for Export to the United States
An established policy of the Chinese Communist Party (CCP) has been to directly support and control the development of the Chinese pharmaceutical industry with key advanced components being placed in Wuhan. This has been part of the CCP's long-term goal to become 'the pharmacy of the world' with critical global dependence on Chinese supply chains, from pill manufacturing to lab coats. One highly problematic outcome of this CCP-led exercise has been the development of synthetic narcotics for export that are manufactured in pharmaceutical-grade factories.
One of these 'products' is fentanyl-laced heroin, which represents a combination of a (mostly) legal opiate, fentanyl, with the lethal and illegal substance of heroin. The most problematic manifestation of these developments can be found in the triangular dynamics between China, Mexico, and the United States. Even with the supposed mobility restrictions associated with the COVID-19 pandemic, the Nueva Generacion Cartel[1], a key Mexican drug cartel, has achieved strategic superiority over a range of other well-armed and violent drug trafficking cartels operating in Mexico, including the Sinaloa Cartel. These surprising developments have largely been attributed to the Nueva Generacion Cartel's current control over Mexico's Pacific ports, something which has allowed it to essentially monopolize control over the import of key precursor chemicals from China, and Wuhan in particular.
These developments have surprised many seasoned experts across the full spectrum of the national security apparatus in the United States and elsewhere. However, with nearly 100,000 drug overdose fatalities in the United States in 2021, it is essential that these phenomena are fully mapped, assessed, and key outputs effectively distributed to key decisionmakers and field-based personnel. Siren network graphs are the most effective, field-tested, and proven method in achieving these endpoints.
The CCP as a Foreign Direct Investor in Mexico's Synthetic Narcotics Industry: Critical Need for Multi-Domain Data Aggregation Capabilities
Above and beyond importing precursor chemicals for manufacturing fentanyl-laced heroin, the Nueva Generacion Cartel also maintains pharmaceutical-grade factories that are owned by CCP interests on its territory. These factories have largely Chinese management teams and produce synthetic narcotics for illegal export to the United States. This illicit business does not require a heavy transportation infrastructure footprint as even small regional airports and basic quality road networks suffice. These cargo shipments do not require much space in pill form and are also rather lightweight.
Despite the light transportation infrastructure footprint, these illicit pill manufacturing factories are energy intensive and are highly sensitive to power supply disruptions. These factories are also often in remote areas that are not connected to the Mexican National Grid. Because of this, the Chinese management of these factories have had to innovate and implement high-performance remote power solutions to ensure uninterrupted continuity of operations. The purchase and/or importation of these remote power solutions represents one example of a unique data point to track, assess, and contextualize in network graph form alongside other data generated by other cartel-related activities.
Chinese drug trafficking syndicates (which cannot operate independently without the CCP) have defied the predictions of many and have proven capable of navigating a complex and violent environment to establish themselves as the leader of Mexico's synthetic narcotics industry. However, the Chinese syndicates currently prefer to 'hand off' distribution in the United States to both Mexican cartels and American criminal syndicates with a percentage of US-generated profits flowing back down to the Chinese syndicates in Mexico.
Chinese financial institutions play a critical role in enabling this illicit business, especially through mobile banking applications that enable Mexican drug traffickers to utilize Chinese banks. In order to capture and effectively analyze all of these multidimensional activities and distill key information down into decision-relevant form, Siren's network graph capabilities have become essential.
New Tools for an Emergent Threat Environment: Strategic Augmentation Power of the Siren Network Graph
This triangular China-Mexico-United States case study and countless others clearly represent new types of threats at greater scale, sophistication, and with intentionally disparate and fragmented organizational structures designed to frustrate investigations. These threat groups have been able to temporarily outpace many law enforcement and national security agencies due to the latter's current reliance on software and other analytical tools that were developed during a previously less complex period; a different battlespace.
However, recent breakthroughs in advanced search, multi-domain data aggregation, and knowledge representation via network graphs have provided these dedicated security professionals with a new arsenal to defeat these threat groups who currently believe that the future belongs to them.
Data sources from the representative list below can provide a directly actionable strategic intelligence picture when effectively interrogated and assessed. It is these types of data that Siren simultaneously aggregates and converts into network graphs every day for our partners.
Corporate data (multiple types)
Shipping and flight information
Import/export documents
Financial information
Public utility accounts
Company blacklist data
Company director blacklist data
Trademark data
License granting/revoking data
Non-Profit Registry Data
Multi-lingual patent filing data
Multi-lingual scientific publishing databases
Bulk purchases of dual-use laboratory equipment
Legally intercepted communications and mobility data
Social media data (including WeChat)
Debriefing/interrogation notes
Leaked documents
Visa and entry/exit registries
Tax databases
Why Siren?
Siren is not solely a technology partner. We are also a team of seasoned strategic intelligence specialists who have a definitive vision of the future of national security technology and are committed to realizing that vision for our partners. Our technology is unique, proven and continually evolving in line with global developments. We are also constantly scanning the threat environment to identify and assess rapidly emerging challenges and to determine the optimal uses of Siren's network graph capabilities.  This is our Commitment.
[1] Nueva Generacion translated into New Generation in English.
About Siren
Siren provides the leading Investigative Intelligence platform to some of the world's largest and most complex organizations for Investigative Intelligence on their data. Rooted in academic R&D in information retrieval, distributed computing and knowledge representation, the Siren platform provides integrated investigative intelligence combining previously disconnected capability of search, business intelligence, link analysis and big data operational logging and alerting.
Among Siren awards are Technology Innovation of the Year and the Irish Startup of the Year (Ireland's National Tech Excellence awards). In 2020, Siren was named as a Gartner Cool Vendor in an Analytics and Data Science Report. For more information, visit www.siren.io.