Increase speed to Mission with Red Hat Openshift on AWS Marketplace
By Loren Blinde
September 11, 2023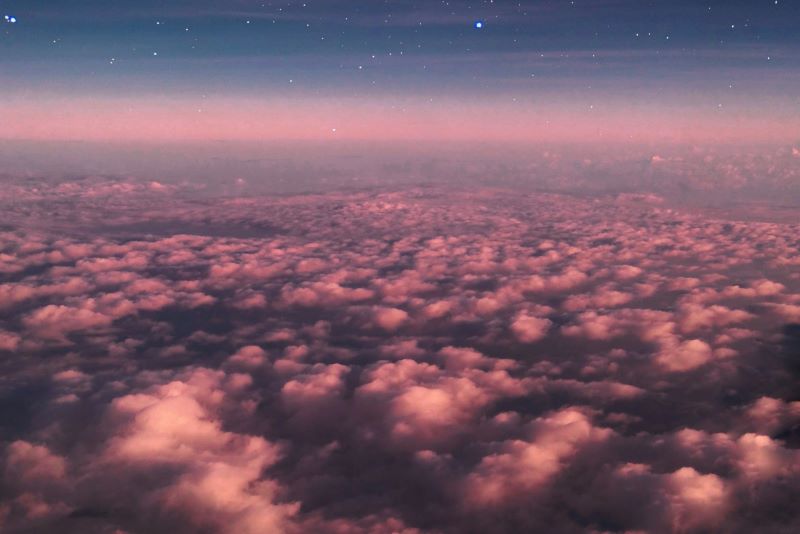 From IC Insider Red Hat
Cloud-native application platform powered by Kubernetes for the Intelligence Community
Working in the U.S. Intelligence Community presents a lot of operational challenges – including the need for air-gapped networks and strong information security controls. With Red Hat OpenShift now available in the AWS Marketplace, a digital catalog with thousands of software listings from independent software vendors that makes it easier to find, test, buy, and deploy software that runs on Amazon Web Services (AWS), for the U.S. Intelligence Community (IC). This is intended to help government agencies accelerate cloud-native innovation while addressing stringent security requirements. The AWS Marketplace includes tools and software that support the unique needs of the U.S. IC through improved security capabilities, increased mission impact, and cost savings. With this listing, Red Hat's intention is to provide government agencies flexibility, custom options, and an easier path to digital transformation across the open hybrid cloud.
Independent Software Vendors (ISVs) recognize that users are moving IT spending to hyperscaler-based infrastructure, and marketplaces are a great way to connect these vendors and their users. Both public and private sector customers have trusted Red Hat OpenShift in their own data-centers for years. The inclusion of Red Hat OpenShift in the AWS Marketplace for U.S. IC continues Red Hat's efforts in bringing our solutions across providers and delivering additional deployment options to best meet individual customer needs. These services give Red Hat customers flexible access to their platforms and a way to access cloud committed spend and allocated resources. The AWS Marketplace for the U.S. IC allows users to bundle in added platform components or professional services to help get started even faster and maximize value.
As an IC cloud user, these are the five benefits you need to know about Red Hat OpenShift in the AWS Marketplace for the U.S. IC.
1.    Simplified procurement
Enjoy faster time to value from your cloud infrastructure investment. It is easier than ever to procure cloud-native platform services with your on-demand provisioning from an existing Amazon Dedicated Cloud (ADC) account. Your unified monthly ADC bill includes your usage without any additional procurement complexity.
2.    Quicker to install
Ready and tailored to ADC to make installation smooth and straightforward. All the tools, Virtual Machine images, containers, and other content is already available in the marketplace listing. No data transfer objects (DTOs) involved and users do not need additional security approvals to transfer data, nor do they need non-standard permissions to get started with the product.
3.    Easier to stay up to date
Get the latest bug fixes and security updates to accelerate development and stay compliant. Red Hat provides continuous updates to the marketplace listing with the latest product versions. You can still choose when patches are applied, while Red Hat OpenShift one-click update service automates rolling updates.
4.    Increased scalability
Focus on your mission, developers, and engineering teams by empowering them with the necessary tools and reducing the infrastructure management burden. This makes the solution perfect for proofs-of-concept or as a dedicated cluster for a specific development team or mission.
5.    Production-ready
Take your next steps towards mission application maturity with confidence. The platform comes with tools to assist you with scaling applications, integrating AAA, CI/CD, and platform hardening, such as the Red Hat Openshift Compliance Operator. This makes it easier to promote a production Red Hat OpenShift cluster without the burdens of re-engineering.
If you have experience using Red Hat OpenShift, you already know how to use the tools and APIs for OpenShift on the AWS Marketplace for the U.S. IC because it is the same underlying Kubernetes and container technology. The AWS marketplace offering of Red Hat OpenShift includes everything needed to deploy an instance ready for development and production workloads. As a turnkey platform, it is integrated with native AWS services and pay-as-you-go billing in the ADC region. OpenShift is an application platform for quickly building, modernizing, and deploying containerized applications. Red Hat already operates in the ADC region and is committed to provide regular updates to in-region users of the AWS marketplace for the U.S. IC, and make available bug fixes, security patches, and product feature updates.
With the introduction of Red Hat OpenShift on the AWS Marketplace for the U.S. IC, your teams have more time to build great software to support the mission.
About Red Hat
­Red Hat is the world's leading provider of enterprise open source software solutions, using a community-powered approach to deliver reliable and high-performing Linux, hybrid cloud, container, and Kubernetes technologies. Red Hat helps customers develop cloud-native applications, integrate existing and new IT applications, and automate and manage complex environments. A trusted adviser to the Fortune 500, Red Hat provides award-winning support, training, and consulting services that bring the benefits of open innovation to any industry. Red Hat is a connective hub in a global network of enterprises, partners, and communities, helping organizations grow, transform, and prepare for the digital future.
About IC Insiders
IC Insiders is a special sponsored feature that provides deep-dive analysis, interviews with IC leaders, perspective from industry experts, and more. Learn how your company can become an IC Insider.