Data Collection and Analysis for Visibility into Human Trafficking
By Loren Blinde
June 7, 2021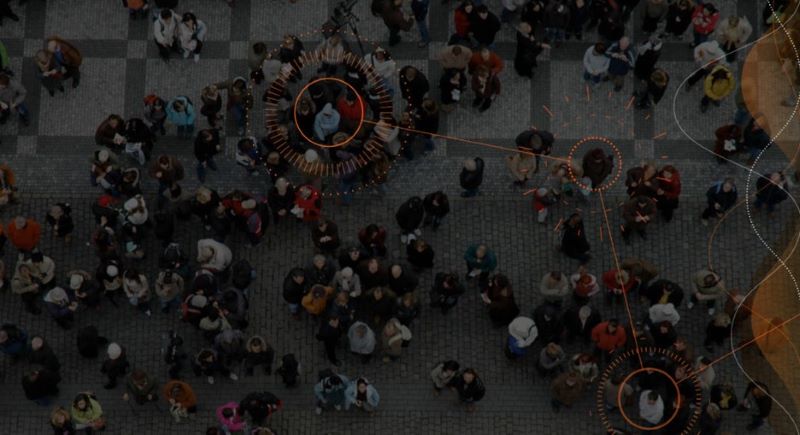 From IC Insider SS8
By Dr. Keith Bhatia, Chief Executive Officer and Board Member at SS8 Networks
National Law Enforcement and Intelligence Agencies worldwide are seeing rapid growth in one of the most heinous of crimes – human trafficking. A crime that exploits a person for labor, servitude (including committing crimes), and sex. It is perpetuated by financial greed and conducted with complete disregard for human life. Victims often live in plain sight and trafficking syndicates operate in the shadows of society.
Disturbingly, the technology enhancements we use in our day-to-day lives; traffickers exploit and use – from the internet, security cameras, to tracking devices. The internet's ability to provide access to worldwide information, allows criminals expanded access to victims and widens the net for buyers of the victims or for videos of the victim. Children are identified and groomed via social media or other sites where kids are likely to be. However, unlike us, traffickers also do their internet surfing on the dark web, which allows criminals to operate with a level of anonymity.
Tracking technologies help traffickers locate and follow potential victims and then monitor their movements once they have been captured and placed into servitude. Tracking devices have been placed on cars, in phones, and in some cases, the victims themselves. The traffickers on the other hand, use burner accounts across social media platforms, burner phones and swap sim cards to avoid detection. Thwarting intelligence agencies' efforts to identify the criminal organizations and networks responsible for recruiting, imprisoning, exploiting, and selling victims.
Challenges in Investigations
To combat a crime that is so widespread, and one that easily moves across borders, takes a coordinated effort within and among national intelligence agencies to investigate, identify, and prosecute traffickers.
Trafficking activities (even some of those done on the dark web) produce digital trails, but these trails include substantial volumes of disjointed data, which can be overwhelming. Also, collected data types and formats vary, causing data silos. These silos can require a duplication of effort within an intelligence agency because the processing work is also siloed for each type.
Due to sim swaps and other deceptive tech-savvy activities, there often isn't a straight line between a subject of interest and their phone number or IP address. To create a complete picture of a syndication requires an intelligence agency to painstakingly weave together and enrich siloed data results with other data sources, hoping that relevant or key content wasn't lost along the way.
Data Collection and Analysis Impact
With the advantage of quantitative data analytics, law enforcement agents are now gaining efficiencies in data collection, filtering, search, and visualization. New robust algorithms allow investigators to combine all relevant case data into one platform, and then index and query it to identify patterns of life for traffickers or additional victims. Data about communications, text messages, location, vehicle movement, social media, etc., and the associated metadata can all be analyzed cohesively.
The pieces of the puzzle come together more quickly for investigators and form an insightful picture of who the traffickers talk to, hang out with, and when they meet. Intelligence agencies understand the trafficking syndication, the regional clusters, and the links between the individual criminals involved.
Learn More
There are many data analytics firms out there, but only a handful built their data analytics algorithms specifically for national law enforcement and intelligence agencies with the help and guidance of law enforcement and intelligence agencies. Designed specifically to resolve data silo issues and fully unleash the power of the gathered intelligence data. To learn more about SS8's solutions, download a Case Study about an International Intelligence Agency, whose focus was resolving human trafficking in their country and improving how they ingest and process investigative data.
About SS8
SS8, a network intelligence company, provides solutions to quickly identify, track, and investigate devices and subjects of interest. Headquartered in Silicon Valley with sales and support offices in the U.S. and UK, SS8 has deployments in more than 30 countries supporting networks and law enforcement agencies. For more information, visit www.SS8.com or follow us on Twitter @SS8 or LinkedIn.
About IC Insiders
IC Insiders is a special sponsored feature that provides deep-dive analysis, interviews with IC leaders, perspective from industry experts, and more. Learn how your company can become an IC Insider.