Harris awarded $84M NTS-3 contract
By Loren Blinde
April 10, 2019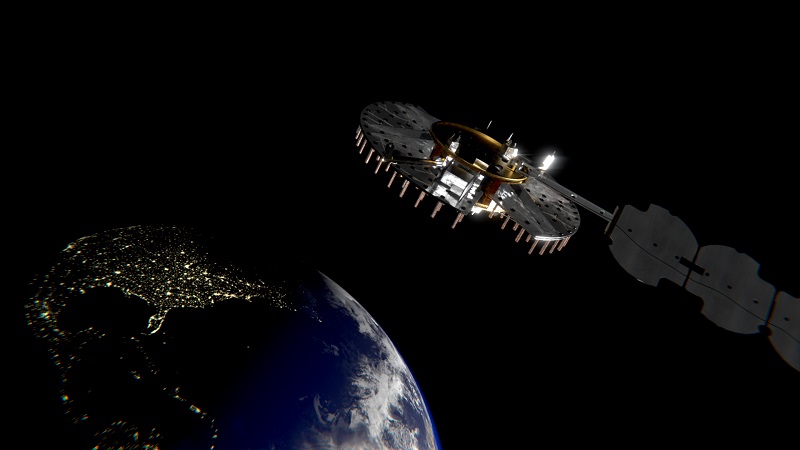 Harris Corporation has received an $84 million contract to produce Navigation Technology Satellite-3 (NTS-3), an experimental satellite that will demonstrate new position, navigation and timing capabilities to improve the resiliency of the Global Positioning System (GPS), the Melbourne, FL-based company announced April 8.
The Space Enterprise Consortium selected Harris as the prime system integrator to design, develop, integrate and test NTS-3, including ground mission applications. The contract was signed in December 2018. Scheduled to launch in 2022, the position, navigation and timing (PNT) satellite will simultaneously broadcast military and earth coverage signals at increased power levels – enabling it to operate in contested environments.
The time keeping system will use diverse timing sources to improve mission stability, anomaly detection and correction. The system's design will enable Harris to rapidly develop and deploy new waveforms to reprogram and update the satellite throughout its lifecycle.
"The Harris solution extends beyond the traditional bounds of space-based reprogrammable payloads to enable new techniques to combat evolving threats," said Chris Forseth, vice president and general manager, Harris Space Superiority business.
Harris will leverage its 40-plus years of Harris GPS and space antenna expertise to support all phases of the project.
Source: Harris