Harris and L3 announce merger
By Loren Blinde
October 16, 2018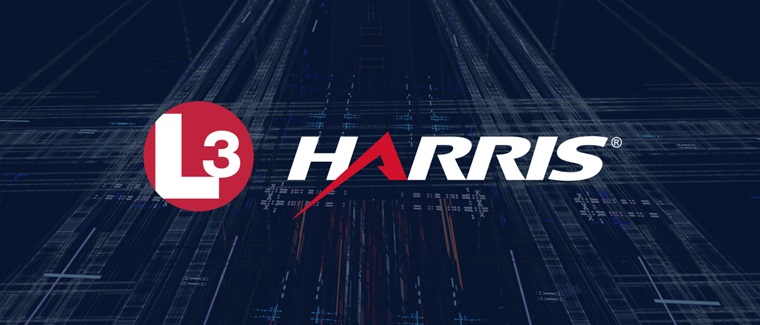 Melbourne, FL-based Harris Corporation and New York, NY-based  L3 Technologies, Inc. have agreed to combine in an all stock merger of equals to create a global defense technology leader, focused on developing differentiated and mission critical solutions for customers around the world, the companies announced October 14.
Under the terms of the merger agreement, which was unanimously approved by the boards of directors of both companies, L3 shareholders will receive a fixed exchange ratio of 1.30 shares of Harris common stock for each share of L3 common stock, consistent with the 60-trading day average exchange ratio of the two companies. Upon completion of the merger, Harris shareholders will own approximately 54 percent and L3 shareholders will own approximately 46 percent of the combined company on a fully diluted basis.
The combined company, L3 Harris Technologies, Inc., will be the 6th largest defense company in the U.S. and a top 10 defense company globally, with approximately 48,000 employees and customers in over 100 countries. For calendar year 2018, the combined company is expected to generate net revenue of approximately $16 billion, EBIT of $2.4 billion and free cash flow of $1.9 billion.
Harris Chairman, President and Chief Executive Officer, William Brown said, "This transaction extends our position as a premier global defense technology company that unlocks additional growth opportunities and generates value for our customers, employees and shareholders. Combining our complementary franchises and extensive technology portfolios will enable us to accelerate innovation to better serve our customers, deliver significant operating synergies and produce strong free cash flow, which we will deploy to drive shareholder value. Integration planning is already underway, and from our extensive experience with integration, we are confident in our ability to realize $500 million of annual gross cost synergies and $3 billion of free cash flow by year 3."
L3 Chairman, President and Chief Executive Officer, Christopher Kubasik said, "This merger creates greater benefits and growth opportunities than either company could have achieved alone. The companies were on similar growth trajectories and this combination accelerates the journey to becoming a more agile, integrated and innovative non-traditional 6th Prime focused on investing in important, next-generation technologies. L3 Harris Technologies will possess a wealth of technologies and a talented and engaged workforce. By unleashing this potential, we will strengthen our core franchises, expand into new and adjacent markets and enhance our global presence."
Source: Harris Corporation and L3