General Atomics launches Orbital Test Bed satellite
By Loren Blinde
June 27, 2019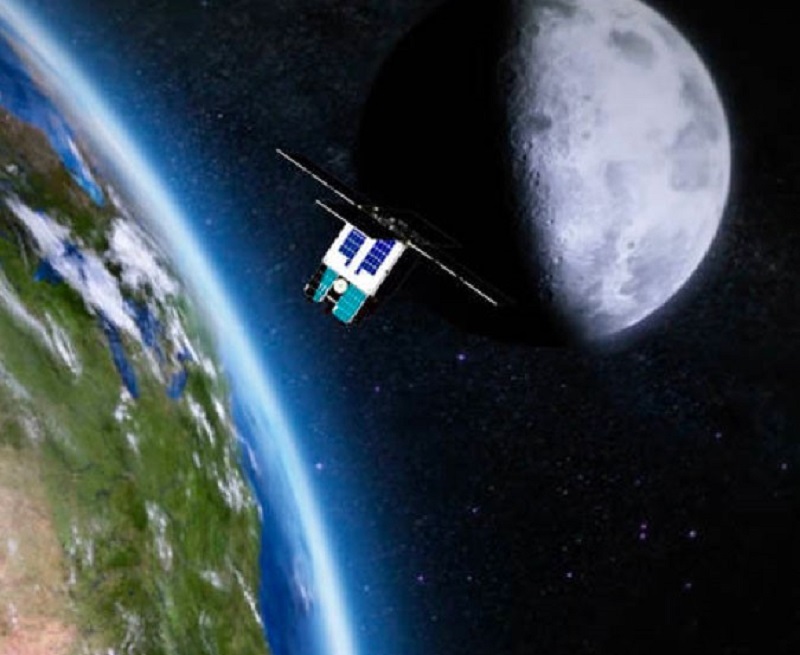 General Atomics Electromagnetic Systems of San Diego, CA announced on June 25 that its Orbital Test Bed (OTB) satellite was successfully launched on-board the SpaceX Falcon Heavy rocket from Cape Canaveral. OTB was then successfully deployed into orbit after launch, and communication was established between the spacecraft and ground operations to begin satellite commissioning and operations.
"This first OTB launch marks a very exciting beginning for us and our multiple payload customers," stated Scott Forney, president of GA-EMS. "We are extremely proud of our team, whose tremendous efforts over the past few years have culminated in today's successful launch. We've successfully initiated the post-launch commissioning activities and the start of payload mission operations."
The launch, sponsored by the U.S. Air Force's Space Technology Program 2 (STP-2), is delivering 24 separate satellites to various orbits around Earth. The multiple hosted payloads launched today on GA-EMS' OTB spacecraft include: NASA's Space Technology Mission Directorate's Deep Space Atomic Clock, designed and built at NASA's Jet Propulsion Laboratory, to support deep space navigation and exploration; a Modular Solar Array developed for the U.S. Air Force Research Laboratory (AFRL); an Integrated Miniaturized Electrostatic Analyzer sensor payload developed by cadets at the U.S. Air Force Academy; the RadMon next generation radiation effects monitor; the FlexRX programmable satellite receiver; and Celestis cremains.
"Establishing the proper orbit, communications and control is the first critical post launch step for our hosted payload customers," added Nick Bucci, vice president of Missile Defense and Space Systems. "We can then provide the information they need when they need it."
OTB's modularity and versatility allows for the simultaneous launch of multiple demonstration payloads on a single satellite. This eliminates the need for customers to bear the costly burden of a dedicated platform and launch.
Source: General Atomics