Esri to expand St. Louis presence
By Loren Blinde
July 30, 2021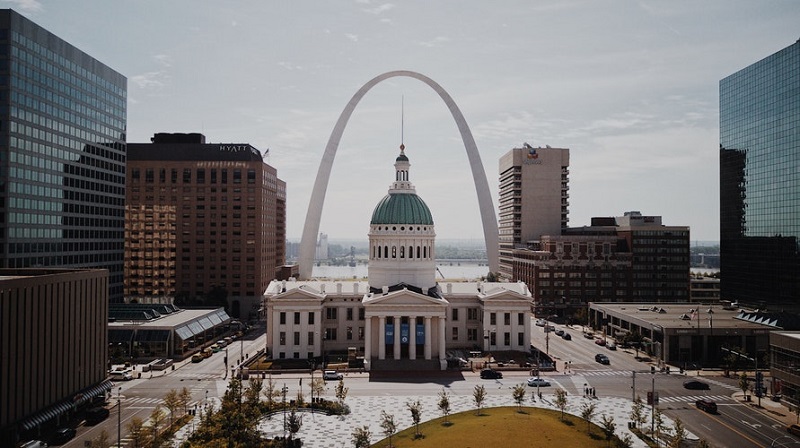 On July 28, Redlands, CA-based Esri announced that it has opened a new office within the Geospatial Innovation Center at T-REX in St. Louis, MO. The Geospatial Innovation Center is a dynamic resource facility within T-REX—a nonprofit technology and entrepreneur development center located in downtown St. Louis that focuses on fostering innovation, education, and workforce development.
Esri will provide qualifying startup companies in the center with access to the company's cutting-edge ArcGIS Developers tools and services at no cost under the Esri Startup program. Further, participants in the Esri Startup program receive free cloud services, training, software, and support to drive development and success as their young companies grow. Startups that may qualify for this Esri program include those in the defense, data analytics, smart city, drone, artificial intelligence, and extended reality (XR) subject areas.
"T-REX is excited about Esri's decision to expand its footprint into the Geospatial Innovation Center at T-REX," said Mark Tatgenhorst, Geospatial Innovation Center program director. "Esri is a world leader in the geospatial industry, and having them participate with us in supporting innovation and entrepreneurship will be critical to the development of new companies, geospatial talent, and geosolutions for the region and for our nation. Esri's ability to advance innovation within the geospatial industry is key to what we are building in the St. Louis region."
T-REX is one of the most vibrant hot spots of geospatial technology discovery in St. Louis, a city with a long history of geospatial expertise and innovation. For the past 70 years, St. Louis has been home to the National Geospatial-Intelligence Agency (NGA), the nation's primary provider of geospatial intelligence (GEOINT) for the defense and intelligence communities. Esri has worked with the NGA for three decades to expand the use of GEOINT worldwide. The agency is building its new western headquarters approximately 1.4 miles from T-REX and Esri's new office in the Geospatial Innovation Center. NGA has announced an innovation hub of its own, to be co-located within T-REX as well. NGA's Moonshot Labs, opening summer 2021 at T-REX, will support the NGA's geospatial mission by advancing efforts between NGA, industry, and academia.
"The Geospatial Innovation Center at T-REX is the inspiring next step in St. Louis's transformation into a global center for geospatial ingenuity and development," said Tara Mott, St. Louis-based NGA account manager at Esri. "Esri's presence in this space represents a great opportunity to work with the best and brightest geospatial minds in St. Louis. We're looking forward to joining the folks at T-REX to help up-and-coming developers shape the future of location intelligence technology."
Source: Esri