Eight ISR small businesses join Catalyst Space Accelerator
By Loren Blinde
September 11, 2019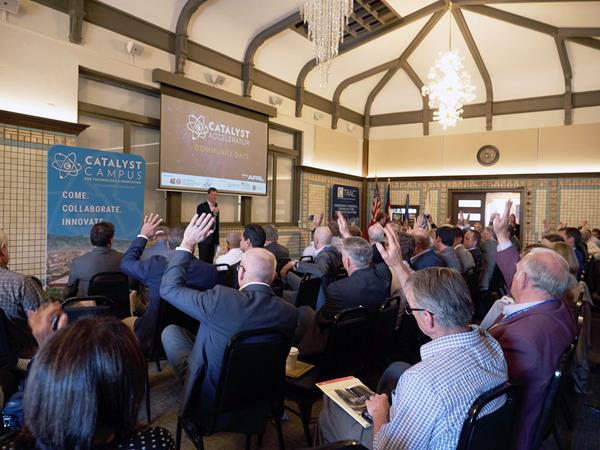 This fall, eight companies from around the country will convene in Colorado Springs for the Catalyst Space Accelerator's fourth cohort, centered around space-based Intelligence, Surveillance, and Reconnaissance (ISR), Colorado Springs, CO-based Catalyst announced September 9.
 The Catalyst Space Accelerator (CSA), sponsored by Air Force Research Laboratory Space Vehicles Directorate, was created to advance technology for our warfighters. By boosting companies' technology development and guiding them through working with the government, the Accelerator benefits both the economy and the warfighter. For this cohort, the Air Force is seeking to encourage commercially-viable solutions for its space-based ISR needs.
The strength of the CSA lies in its extensive but accelerated customer discovery. Because of its co-location in Colorado Springs with Air Force Space Command and several military bases, the CSA provides the ideal intersection of government entities and commercial expertise. What normally can take up to two years is reduced to a few weeks, allowing companies to speak with potential customers and refine their technology for specific use cases.
 The cohort of companies will meet at Catalyst Campus every other week for 11 weeks. They will participate in workshops, work with government and commercial Sherpas, have access to the campus' extensive collaborative ecosystem, and receive seed investment by Space Capital Colorado.
Out of 27 applicants, Space Capital Colorado selected the following eight small businesses to participate in the space-based ISR cohort:
Capella Space
Chandah Space Technologies (CST)
ExoTerra Imaging
HyperVerge Inc
Kleos
MemComputing
Rhea Space Activity (RSA)
Space-Eyes
Source: Catalyst