Dcode Capital invests in UrbanFootprint and Tamr
By Loren Blinde
June 15, 2022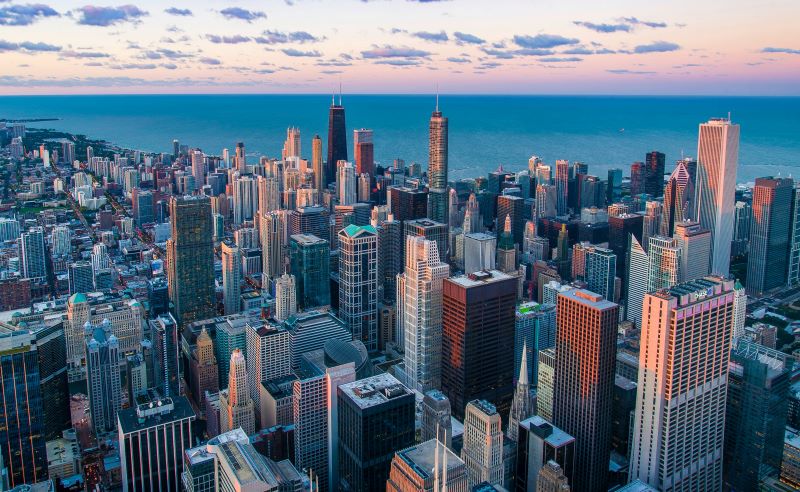 Dcode Capital, the affiliated investment arm of Washington DC-based federally-focused accelerator Dcode, announced it has invested in two high-growth, commercially successful technology companies with the potential to transform the U.S. government: UrbanFootprint, the world's first Urban Intelligence platform, and Tamr, the leading cloud-native data mastering solution.
In failing to adopt commercial technology, the federal government wastes billions of dollars and misses key opportunities to better serve Americans. We believe Dcode Capital is well positioned to bridge the gap between the private and public sector and to connect this market to the innovative platforms needed to modernize it.
Dcode Capital joined UrbanFootprint's $25 million Series B round as a new investor. Through this partnership, Dcode Capital will support UrbanFootprint in its mission to deliver intelligence to federal decision makers on critical challenges like food security, climate risk, energy security, urban mobility, and healthcare preparedness.
"We've been fortunate to work with UrbanFootprint for over a year, and the team and technology are fantastic," said Meg Vorland, Manager at Dcode Capital. "UrbanFootprint will enable the government to make better-informed decisions in allocating resources for a more equitable and sustainable future."
"We're thrilled to have Dcode Capital join our Series B," said Joe DiStefano, CEO of UrbanFootprint. "They are uniquely positioned to accelerate us into the federal market and enable better decision-making on critical infrastructure investments. Prior to Dcode's investment, we had been working together for a year. This model established solid relationships and gave us great confidence to expand our partnership."
Dcode Capital also joined Tamr's latest round and will continue to help the company's expansion across the federal market. Tamr was the first-ever winner of a Phase 5 award from the Department of Homeland Security's Silicon Valley Innovation Program. Their technology helped to solve a critical problem – how to combine government datasets to identify suspicious travelers quickly.
"Already an industry-disruptor, Tamr provides a novel way for government organizations to unify and master high volumes of data, a perennial problem," said Dcode Capital Manager Rebecca Gevalt. "We're thrilled to support this essential and ground-breaking technology across many important applications in the public sector."
Since its founding in 2016, the Dcode accelerator has helped more than 100+ venture-backed technology companies scale in the federal market. Dcode connects tech companies of all stages with civilian, DoD, and Intelligence Community organizations to improve government engagement with private sector innovation.
"We make the federal market easy for tech companies, and the startup landscape accessible to the federal market," said Dcode Capital Manager Meagan Metzger. "We're thrilled to add UrbanFootprint and Tamr to our portfolio as we tackle the problem from both sides and advance this infrastructure into the future."
Source: Dcode Capital
Your competitors read IC News each day. Shouldn't you? Learn more about our subscription options, and keep up with every move in the IC contracting space.